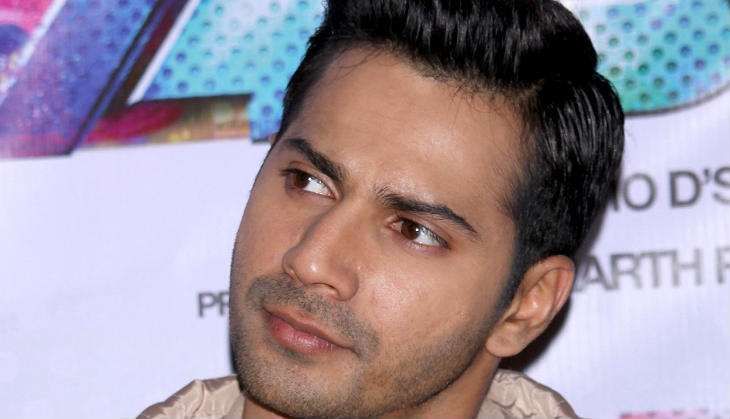 Actor Varun Dhawan has featured on the August cover of Filmfare magazine and during the launch of the cover, the Dishoom actor spoke about many things, including people's inclination towards Hollywood.
The actor, whose buddy cop film with John Abraham and Jacqueline Fernandez is doing good business at the Box Office, said he doesn't think Hollywood as a benchmark to assess somebody's talent.
He also stressed on the fact that actors or other artistes should work towards taking their culture beyond the boundaries rather than hopping to the West. His statements read:
"I don't think it should be a benchmark; it's wrong. We are Indians, we have our own culture, we have our own standard. Obviously, there are so many things they do better than us, there are a lot of things that we do better than them as well.
We have our own style. Technology-wise and VFX-wise, they are quite ahead and we should get inspired. But I don't think we need to ape them. We have our own storytelling styles and methods and where song and dance is concerned, that is a part of Indian culture, part of Indian movies and I believe that should stay."
About Indian stars doing blink-and-miss roles in Hollywood, Varun said: "I think if an actor is really big over here, somewhere we have a responsibility to our fans, so we should do films where we could impact that film more, and the role has more meat as a performer and I think Priyanka and Deepika are really big actresses, brilliant actors and they are really making us proud."
Actresses Priyanka Chopra and Deepika Padukone have ventured into Hollywood and their films are scheduled to release soon while actors like Irrfan Khan and Om Puri, among others, have featured in substantial parts in numerous films.
Oscars are another important part of Hollywood, which are widely-discussed every year. Is Varun also obsessed with it? "I am not really obsessed with Oscars. I watch it because they do the shows really well, they make it entertaining to watch. Actually I don't like it when people say that Filmfare is the Indian Oscars; I don't think it is needed."
"Filmfare doesn't have any affiliation to the Oscars, Filmfare is the Filmfare of India. That's the standard we should lay," Varun expressed.
-- With inputs from IANS