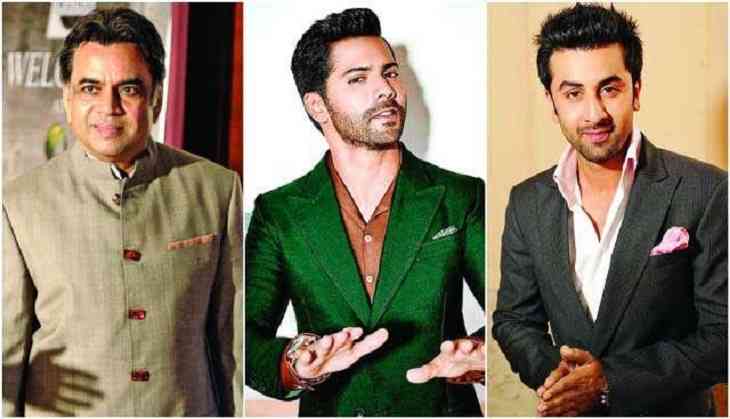 Paresh Rawal, Varun Dhawan & Ranbir Kapoor (file pic )
90's cult classic, Andaz Apna Apna's sequel has been doing the rounds for a while now.
From the time the filmmaker Rajkumar Santoshi has announced to wanting to make a sequel to the classic, the fans have been waiting whom the director might cast for the roles of Amar and Prem which were originally portrayed by Salman Khan and Aamir Khan.
As per the reports, Paresh Rawal who played the major part in the flick in a double role feels that the sequel to the film should only be made if there's a really great script — something as funny as the original — in place.
The actor shared his thoughts on who should be portraying the lead roles. "Varun (Dhawan) will be fantastic as Prem. He has the charm, personality, and characteristics to play Salman's role. Amar should ideally be played by Ranbir (Kapoor). Then again, I name him for every film because I believe he's the best actor this country has at the moment."
However, Raveena Tandon who is also a part of the classic film wasn't really happy with the news of a sequel. the actress was quoted saying that a cartoon remake would make more sense than a sequel.
Talking about his work, Paresh Rawal will next be seen in Sanjay Dutt's biopic as Sunil Dutt.