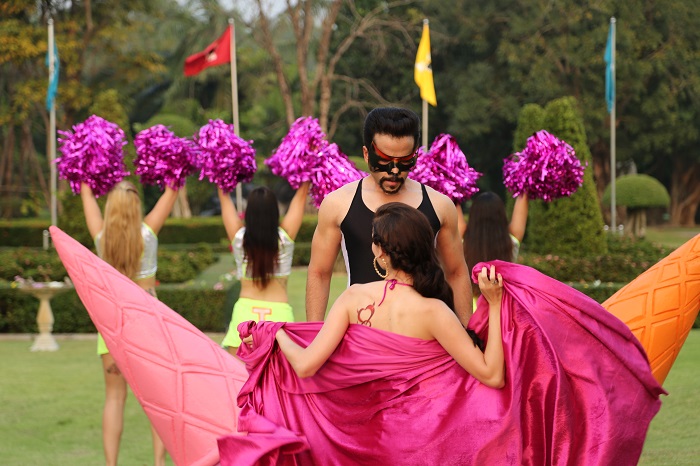 Kyaa Kool Hain Hum 3 failed to score a substantial growth on Sunday. The porn-com has raked in around Rs 6.50 crore, taking the weekend total to Rs 21 crores.
Though the numbers may seem to be decent on paper considering the star-cast of the film, the trend is not encouraging with the opening day being the biggest of the three days. The film performed the best at mass centres like Rajasthan, Central India and the Central Province.
Also Read: Movie Review: Kyaa Kool Hain Hum 3 is sadomasochism disguised as a sex comedy
The critic reviews were mostly negative and the audience feedback too is not too positive. Ideally, the film would have crashed on Monday, however the prolonged holiday weekend will ensure that the collections do not crash till 26 January, 2016.
Day wise Box-Office collection:
Friday: 8.10 crore
Saturday: 5.50 crore
Sunday: 6.50 crore
Total: 21.10 crore
Also Read: Kyaa Kool Hain Hum 3 Box Office: Decent start for Mandana Karimi film despite clash with Airlift
The film is smartly budgeted and the production house will recover their investment.