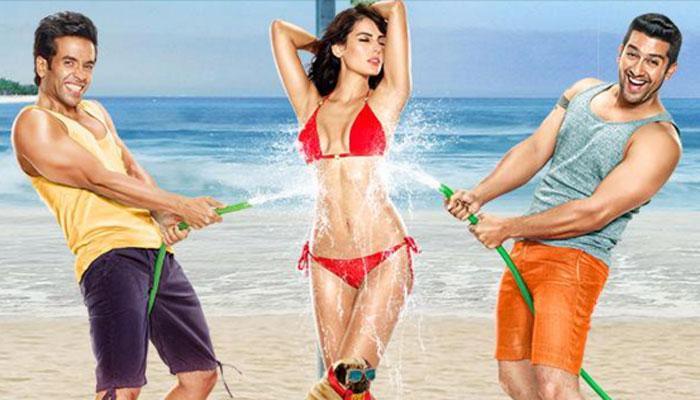 India's first porn comedy, Kyaa Kool Hain Hum 3, had a steady run in the Box-Office on its second day as the film raked in around Rs 5.50 crore.
Films appealing to single screen audiences usually witness a fall in collections on the second day and however, the fall is a reason to worry for the producers. There is a huge possibility that the Tusshar Kapoor-Aftab Shivdasani film will see further fall in collections on Sunday.
Despite negative reviews from critics, if there is a jump in collections today, the film might emerge a safe bet for the investors.
Also read: Kyaa Kool Hain Hum 3 vs Airlift: Hansal Mehta happy that Indians know how to reject 'regressive nonsense'
Day Wise Box-Office Collection:
Friday: Rs 8.10 crore
Saturday: Rs 5.50 crore
Total: Rs 13.60 crore
The performance of the film at mass-dominated circuits like Rajasthan, Central Province, and Central India is quite good; however it would be interesting to see if metros like Mumbai and Delhi contribute to the collections Sunday.
Also read: Kyaa Kool Hain Hum 3 movie review: Why this film is sadomasochism disguised as a sex comedy