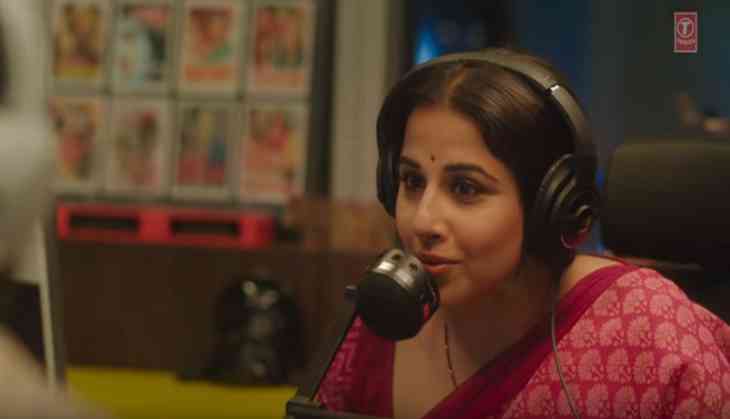 Bollywood actress Vidya Balan has always managed to gained love of the audience from her amazing acting skills in the movies and yet again she is back and with a bang. The trailer of her much awaited movie 'Tumhari Sulu' came out today and she has as per the trailer done full justice to her role.
In the film, Vidya is playing the role of a woman named Sulochana who is a housewife who has won many pressure cookers during contests in radio. One day she grabs the opportunity of becoming a radio jockey in a radio station in which Neha Dhupia is the radio station producer. She transforms the "saree-vali bhabhi" to "a late night RJ". The character of Vidya's husband is played by Manav Kaul and the role of the RJ is played by a popular Mumbai RJ Malishka.
The movie Tumhari Sulu is a Suresh Triveni directorial and the film is all set to go on the silver screens on November 17.
Check out the trailer here:
We really loved the way Vidya had managed to play the character as seen in the movie's trailer.