Sultan, starring Salman Khan, Anushka Sharma, Randeep Hooda and Amit Sadh, hits the screens on 6 July. Trade pundits have announced that they have sky-high Box Office expectations from the film, which has managed to capture the imagination of Bollywood film aficionados across the world.
Sultan is a love story between Haryanvi wrestlers Sultan Ali Khan and Aarfa, played by Salman Khan and Anuskha Sharma, respectively.
The Ali Abbas Zafar-directorial, which is produced by Aditya Chopra, is expected to break a number of Box Office records, including those set by Salman Khan's last two releases, Bajrangi Bhaijaan and Prem Ratan Dhan Payo.
Highest Opening-Day records that Sultan hopes to break:
Records as per producers: Happy New Year (Rs 42.62 crore)
Records as per trade: Prem Ratan Dhan Payo (Rs 39.20 crore)
Highest Opening Weekend (3 Days) collection records that Sultan hopes to break:
Records as per producers: Happy New Year (Rs 104.10 crore)
Records as per trade: Bajrangi Bhaijaan (Rs 101.50 crore)
Ahead of the release of Sultan, Catch spoke to renowned trade pundits from the industry who shared their thoughts on the much-anticipated sport drama.
Komal Nahta (Trade Analyst)
I expect anything above Rs 250 to 300 crore from Sultan at the Box Office in its lifetime run. The opening day could be Rs 40-45 crore because with Salman Khan, the sky is the limit. The buzz is almost unprecedented. The film should get the houseful board back in theatres not just in India but across the globe. The opening of film in Dubai (UAE) will be huge as well.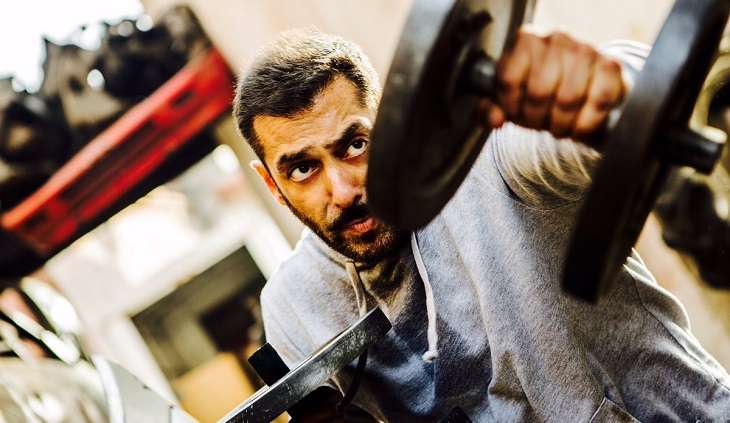 Salman Khan in Sultan Title Song (Movie Still)
Amul Vikas Mohan (Editor in chief, Super Cinema)
Sultan is a Salman Khan film. It is but obvious that there is a lot of noise about it in the trade especially because it is releasing on Eid day. The film has a lot of factors that will work in its favour. The expectations are sky high. The opening day numbers will be huge. We expect Rs 40 to Rs 42 crore on the opening day, which will be phenomenal. The numbers can be higher too. In the last few years, movies have been released during the pre-Eid period. I don't even remember the last film that released on Eid day. It is a Salman Khan movie, so numbers will definitely be big. The movie releases on Wednesday, so it gets a 5-day weekend. I hear that Monday will also be a holiday. I think the numbers that we will hear for the film after its release might be something we have never heard of.
Also Read: 5 things you didn't know about Salman Khan-Anushka Sharma's Sultan
Amod Mehra (Trade Analyst)
Expectations are high because it is going to be a very, very huge opening. I am confident that the film will break all opening day records. The film is very hot among the trade and viewers. Salman Khan is the biggest star in India currently and the expectations are sky high. There has not been a good film in this industry for a long time. I think this film will cross Rs 100 crore in the first three days itself. I think if the movie is as good as Bajrangi Bhaijaan, Rs 300 crore will be a cakewalk. The biggest opening day number today is Rs 40 crore (PRDP) and I think this film will definitely open above Rs 40.
Rajesh Thandani (Distributor: Mumbai Circuit)
To say that my expectations from Sultan are huge would be an understatement. I think it can create history on its first day because there is a lot of curiosity and people are looking forward to the film. The added benefit it has is that it releases on Eid.
Harsh Jain (Exhibitor: Sanman Group)
I think opening day of Sultan will be above 40 crore. Salman Khan is on such high of his career that his name is just enough to get people in theatres. Sultan is Salman Khan + YRF which serves as an icing on the cake.
Manoj Desai (Executive Director: Gaeity Galaxy/Maratha Mandir)
My expectation from Sultan is sky-high. I am expecting viewers to come in huge numbers to watch the film. I have allotted two big theatres (Gaiety and Galaxy) with a capacity to accommodate 1000 viewers to the film. I have high expectations from the film and by the grace of god it will do well. Nothing can stop Sultan on first 5 days as the Muslim audiences who love Salman will come to our theatres and enjoy the film. I am expecting 100% occupancy for opening weekend. We start the advance booking for Sultan on Monday (4 July).