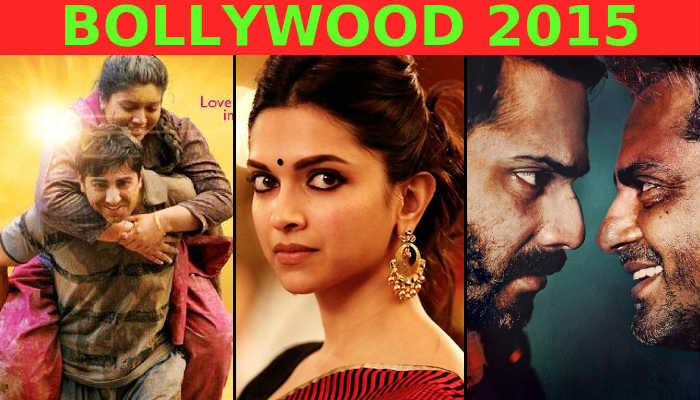 He watches pretty much every film that comes out of Bollywood - the good, the bad, and the you-couldn't-pay-us-to-watch-this. That's why, when our film critic Rahul Desai lists the top 8 Hindi films of 2015, we listen. If you missed any of these, put them on your playlist now.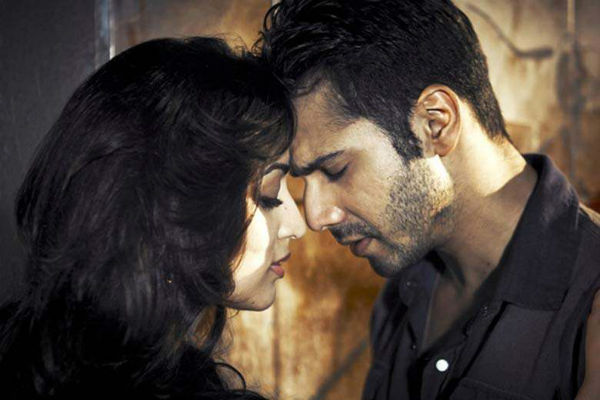 BADLAPUR
Director: Sriram Raghavan
Minutes into Mr Raghavan's fourth film, one can sense the frenetic energy of an artist finally escaping the shackles of commerce and compromise. His subversive tale of a husband avenging his wife's death is an entertaining ode to Bollywood's timelessness of tragedy and vengeance.
Between Varun Dhawan's beard and Nawazuddin's stilted lunacy, Badlapur explores the wicked chasm between anti-heroes and villains; it is as much homage as it is a fist-waving, genre-busting explosion of intent. This one finds that sweet spot between pulpy passion and expression, and remains my favourite mainstream film of 2015.
Also read: BOLLYWOOD BLUNDERS OF 2015: We want our money back for these!
PIKU
Director: Shoojit Sarkar
Perhaps every character of this very likeable film is unlikeable - from Bhaskor Banerjee's (Amitabh Bachchan) bong-ness, bowels and hypochondriac ways, Rana's (Irrfan) patronizing taunts, to Piku's (Padukone) relentless irritability.
The film rides their search of release - both, figuratively and literally - beneath this smokescreen of resentment. Writer Juhi Chaturvedi's (Vicky Donor) organic exploration of chaos, motions and emotions in this dysfunctional father-daughter family made for a cool, crisp night at the movies on a hot summer night in May.
Also read: How three 'B's' - Baahubali, Bajrangi Bhaijaan and Baby made 2015 special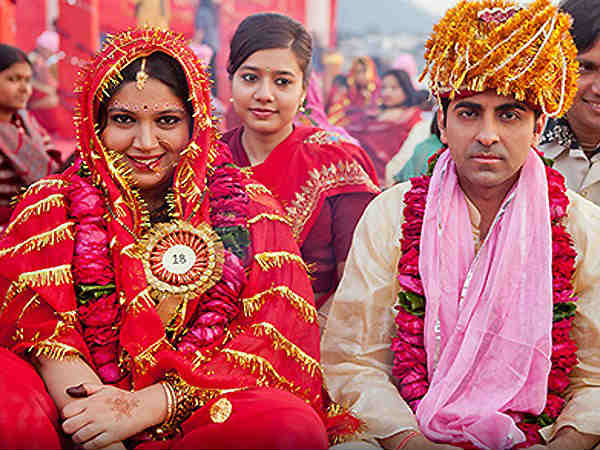 DUM LAGA KE HAISHA
Director: Sharat Katariya
There's much to recognise in this melodic small-town tale of love in the time of Kumar Sanu. The ensemble cast, led gamely by debutant Bhumi Padnekar and Ayushmann Khurana, captivates in an Aankhon-Dekhi sort of way. Conflict materialises in the very foundation of the boy-weds-plus-sized-girl scenario.
Like a few others on this list, it's the authentic milieu - cassette parlours, VCRs, music, Campa Colas, cramped spaces, blue 'fillums' and the woollen, wintery flavour of 1990s Haridwar - that transforms this YRF production into a moped (luna?) ride through nostalgia-town.
Also read: Movie review: Masaan doesn't deserve Oscar hype, because that reduces its worth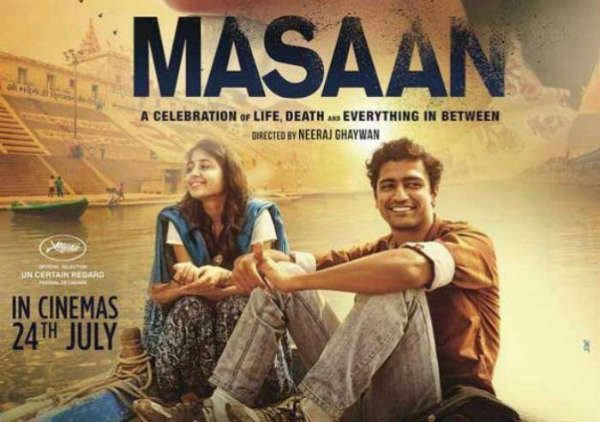 MASAAN
Director: Neeraj Ghaywan
A poetic, simmering postmortem of modern-day Banaras - a land valued as much for its holy timelessness, as cursed for its stubborn interpretation of tradition. This is the second film here (after DLKH) that utilises a largely Western background score to ring out the dusty contradictions and hues of the Indian hinterland.
The debut director and his screenwriter (Varun Grover) posture first-time actor Vicky Kaushal as the poignant face of screaming ambition in a space filled with ghosts, but devoid of spirit.
Also read: Why Talvar is the most important film of 2015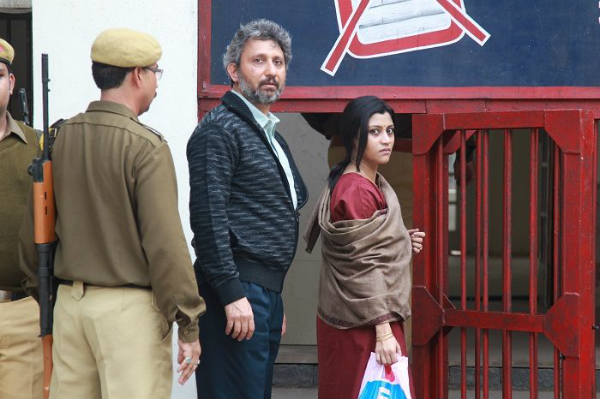 TALVAR
Director: Meghna Gulzar
An impassioned rendition of the infamous Aarushi Talwar case, this Vishal-Bharadwaj-written film is notable for the stand it takes, and its commitment to evocative, multi-narrative storytelling. It also reminds us that cinema cannot survive without its supporting acts.
The likes of Neeraj Kabi (father), Konkana Sen Sharma (mother), Sohum Shah (Brutus, to Irrfan's stoic Ashwin Kumar), Gajraj Rao (callous cop), theatre veteran Atul Kumar (last CBI investigator), Sumit Gulati (accused servant) and Prakash Belawadi (Ashwin's boss) shine in a superbly penned, tense question to cinema goers across India.
Also read: Titli movie review: Difficult to love, easy to respect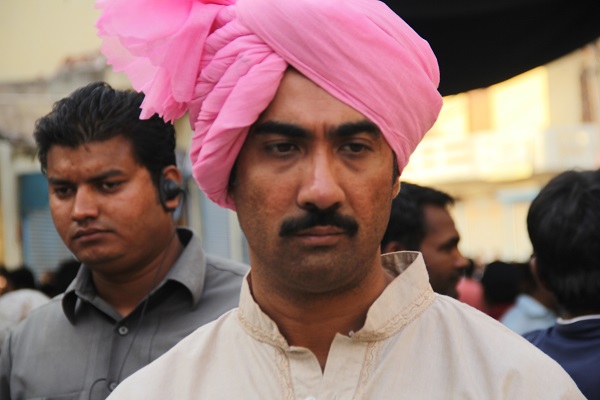 TITLI
Director: Kanu Behl
I crawled out of the hall, took a deep breath of grainy air and embraced Mumbai. Such was the unrelenting starkness of Mr Behl's first film. An anxious story about a boy wanting to escape the clutches of his crooked family is ground to bloody dust by its lead act - the city Delhi, at its demented, unsettling and middle-class best.
Superb performances aside (especially Ranvir Shorey), Titli reiterates that a film difficult to love should not be misconstrued as a film easy to hate.
Also read: Kangana, Anushka, Deepika bare all in 2015... off screen
NH10
Director: Navdeep Singh
I fear for the mental stability of anyone who sits through Titli and NH10 back-to-back. Despite its basic premise being identical to Fassbender-starrer Eden Lake, this retains the horrid aftershocks of a region-specific nightmare. The dark, sinking tale of an urban couple trapped within the stifling Haryana badlands takes place entirely at night, echoes with sounds that evoke various shades of terror and a fatal blending of cultures.
It also furthers the recent trend of spirited lady protagonists. Between Anushka here, Deepika (Piku), Kangana (Tanu Weds Manu Returns), Tillotama Shome (Qissa) and Kalki (Margarita, With a Straw), we have perhaps five of the finest performances - male or female - of 2015.
Also read: 9 interesting secrets Bollywood kept from us in 2015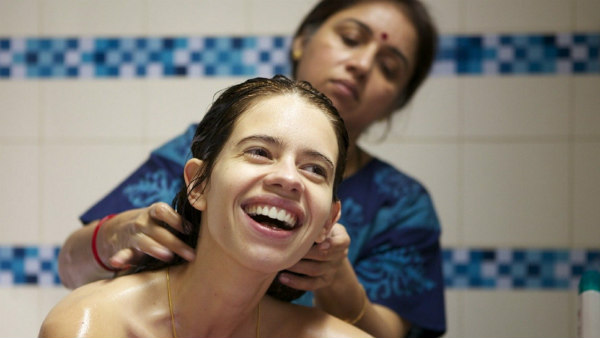 MARGARITA, WITH A STRAW
Director: Shonali Bose
Most Indian filmmakers make caricatures out of differently-abled characters. But Miss Bose brings a cerebral-palsy-afflicted Laila (Kalki) to screen with intuition, a bright visual palette and strong faith in her actors. By focusing on a transitional phase of Laila's young life, she rises above the conflict-heavy plot to construct an arc out of intimate, uncomfortable moments.
It could have so easily gone wrong with the excessive, crippling heartache. But there's an uplifting 'Adventures of Laila' vibe - one that walks the fine line between awareness and theatricality.
Also read: Movie review: Salman Khan strikes again: Bajrangi Bhaijan pulls off a heart-warming hit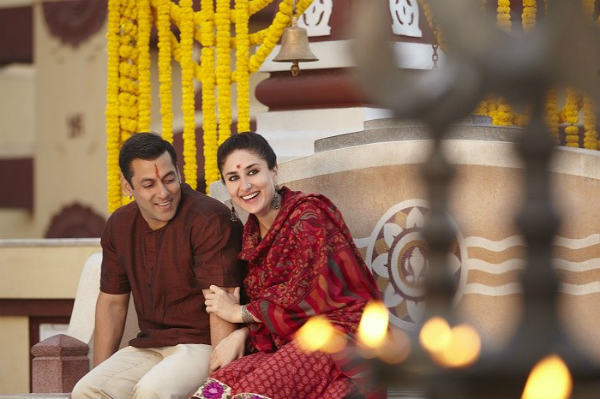 SPECIAL MENTIONS:
Pan Nalin's Angry Indian Goddesses, Kabir Khan's Bajrangi Bhaijaan, Imtiaz Ali's Tamasha and Ian McDonald's documentary Algorithms.
NOTE:
Chaitanya Tamhane's COURT (Marathi), Avinash Arun's KILLA (Marathi), S.S. Rajamouli's BAAHUBALI: THE BEGINNING (Telugu, Tamil), Anup Singh's QISSA (Punjabi), Aditya Vikram Sengupta's ASHA JAOAR MAJHE (Bengali), M. Manikandan's KAAKA MUTTAI (Tamil) and Shankar's I (Tamil) are the year's outstanding regional films.