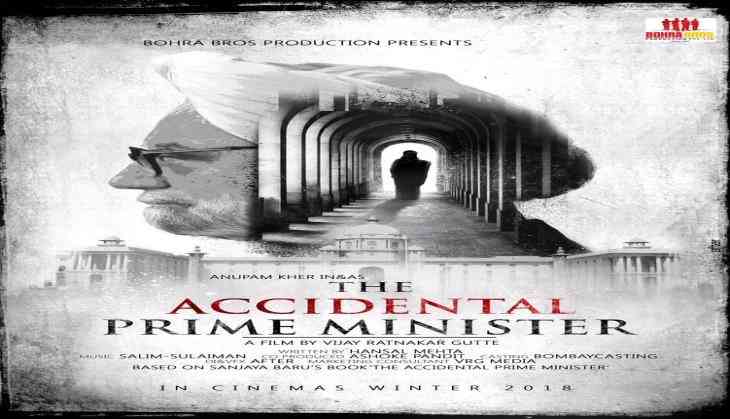 The first look of Anupam Kher, who is playing the character of former Prime Minister Dr. Manmohan Singh, in the film 'The Accidental Prime Minister' is released on 7 June. The movie is based on the book of Sanjaya Baru.
The first look of the movie led the Twitter parade to ask if the film is going to be mute.
Not only this, but people on micro-blogging site also raised an important question to 62-years-old actor and asked if he will be able to play a character of Congress senior leader, while he is believed to be a very strong supporter of BJP.
Here are some of the tweets that are raising questions on the film:
Aamir Khan gained massive weight for Dangal.
PC visited mental hosps for Barfi.@AnupamPkher is on maun vrat fr #theAccidentalPrimeMinister pic.twitter.com/deC4ERpmuZ

— Amitabh Chaudhary (@amitabh_aks) June 7, 2017
Heard Kiron Kher is helping Anupam Kher prepare for his role in #TheAccidentalPrimeMinister by playing "statue" with him.

— cantstandya (@nobodyschoice) June 7, 2017
Hope #theAccidentalPrimeMinister is as good as the last silent movie I saw, Pushpak.

— cantstandya (@nobodyschoice) June 7, 2017
#TheAccidentalPrimeMinister will MMS speak in the movie😷

— Somenath (@Somenat06114334) June 7, 2017
I hope there are some dialgues in movie😜😜 #TheAccidentalPrimeMinister

— Varshini Chowdary😎 (@Varshinigaru) June 7, 2017
sir, will u speak in this movie! #theAccidentalPrimeMinister https://t.co/JixFMcWmL1

— Surgical Sandeep (@samgold21) June 7, 2017
Rahul Gandhi approached to play his own role in #TheAccidentalPrimeMinister, Director says - "Nobody can play his role better than him." pic.twitter.com/t2cFRooXTL

— Presstitute of India (@PTI_News_) June 7, 2017
We thought silent era of Indian cinema had come to an end in 1930.
But this film will prove it wrong!!#theAccidentalPrimeMinister pic.twitter.com/ZnvSz38pQJ

— Rajnikant (@DarogaHappuSing) June 7, 2017
The Robot with qualities of a human

And

The Human with qualities of a Robot#theAccidentalPrimeMinister pic.twitter.com/FXvziXEoC1

— SAGAR (@sagarcasm) June 7, 2017
The lead actor of #theAccidentalPrimeMinister was required to have an experience of being remote operated.

Anupam Kher is just perfect!!

— teddy (@dimwittedjoker) June 7, 2017