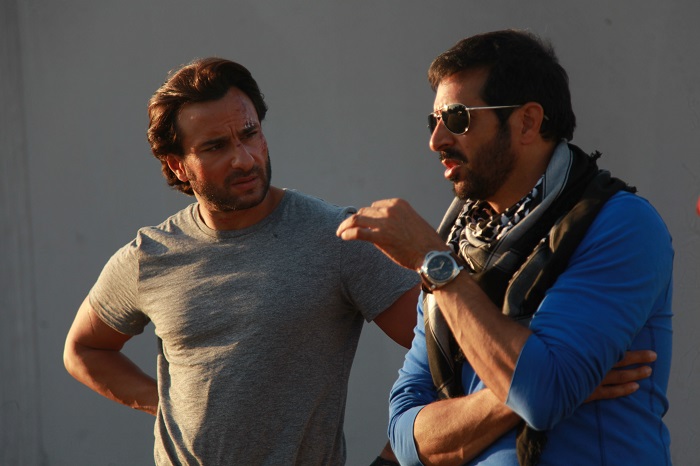 Films based on true events often grab eyeballs as people like to discover the true side of an incident. With the 26/11 Mumbai attacks still afresh in the public consciousness, Kabir Khan's Phantom is actually a story which everyone wants to be true which, however, is only partly factual.
Starring Saif Ali Khan and Katrina Kaif, the film is based on Hussain Zaidi's novel, Mumbai Avengers. Explaining the motive of the film seven years after the actual incident, Saif Ali Khan says, "The real geopolitical situation is at times more interesting than the same old fictional story. Phantom has a commercial take on telling a story based on the 26/11 Mumbai attacks. The basic premise is that someone has attacked India, so why can't we avenge it? It is a story of redemption, about a guy who was thrown out of army in disgrace and gets a second chance on a suicide mission. It is a kind of formula film which the American's have done, like the Dirty Dozen."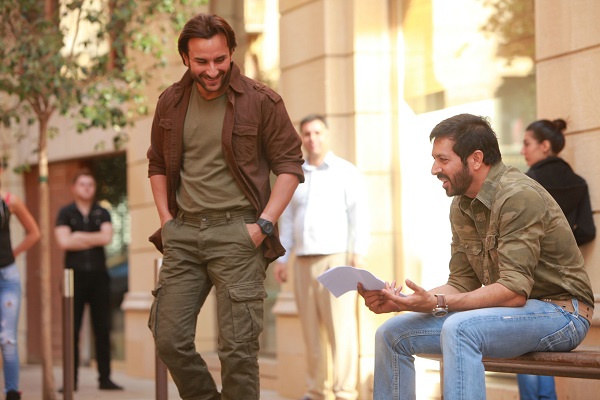 This is the era of realistic but heroic action. Quite like what Phantom portrays, according to Saif. He reveals, "This film has guns and tanks, which is quite army type. Something great about Kabir is that he finds some great locations to shoot the dramatic portions of the film which look very good on-screen. The action is very real and situational. There are no cables and body doubles used. It is larger than life but realistic at the same time."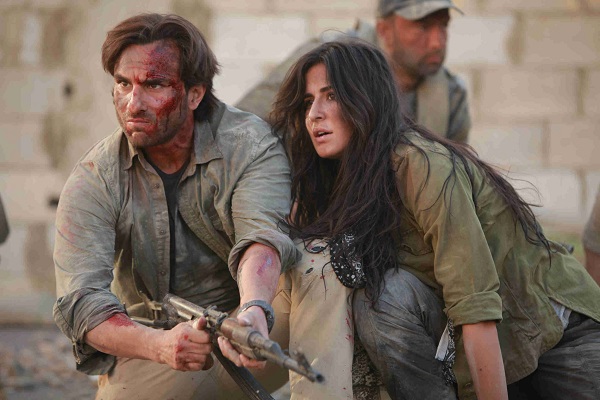 Team Phantom shot with the Hezbollah army at Beirut which was quite a scary experience for them. Describing the experience, Saif says, "Half the buildings were blown away, so we couldn't put up the sets we needed, which made outdoor shoots a necessity. Beirut might once have been a beautiful city, but now it is in a miserable condition. A statue outside our hotel had bullet holes, so did our hotel walls. Parts of the city were not rebuilt at all, but there is something amazing about Beirut's people. Half the junior artists in the film were some kind of extremists and militants whom Kabir had met somewhere. I was just hoping that nobody shot us!"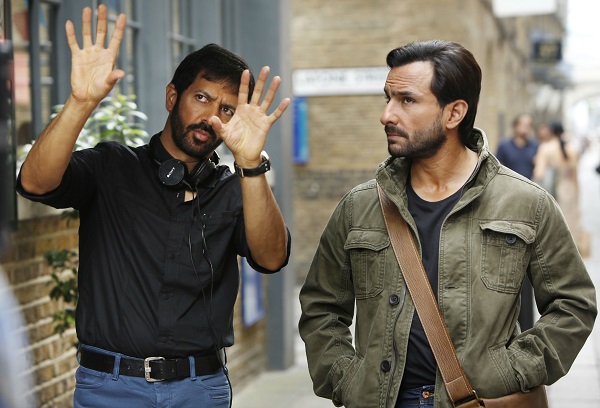 Like each one of us, Saif's career has gone through a lot of turbulence. 2013 and 2014 were not great years for him as his films bombed one after the other at the Box-Office. The actor explains, "The last few films I have done are with directors like Tigmanshu Dhulia, Sajid Khan, Raj and DK. I still maintain that Raj and DK are very fresh, new-age directors. If Tigmanshu Dhulia had made Paan Singh Tomar with me, if Sajid Khan had made Housefull with me, things would have been different. I think there was a bit of bad luck in the sense that those films were not the director's best. I keep trying and I keep looking for something new. I know my job and it is all about doing the right film with the right people."
The 'right film and right people' bit of course brings one to Vishal Bhardwaj's Rangoon, where the Nawab will be working with wife Kareena Kapoor's ex flame, Shahid Kapoor. The actor simply states, "I have met Shahid a few times and I find him to be a very well brought up and decent guy and I am looking forward to work with him."
About the film, he explains that Vishal Bhardwaj wanted him to look very muscular and he is working for it. "Rangoon might be Vishal's most commercial film till date and that's how we will promote it," he says.
Next in the pipeline is a film under Salman Khan Productions, titled Jugalbandi. "Jugalbandi is a beautiful script about music fusion. I don't play any music or guitar in the film. I play a music agent in but I can't divulge much as I am yet to sign the film," he states.
Phantom releases on 28 August 2015