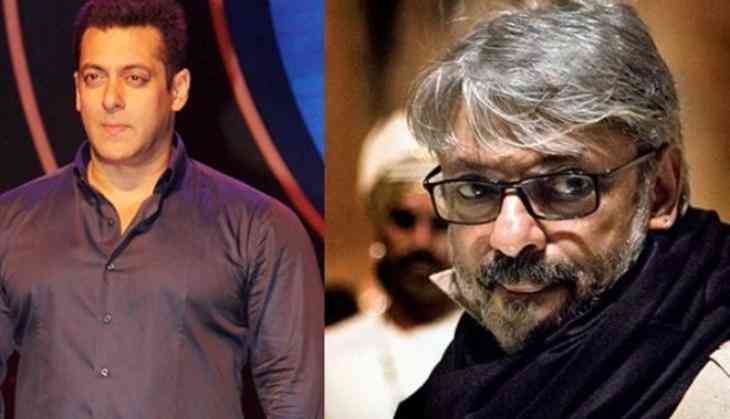 The decision of Salman Khan and director Sanjay Leela Bhansali are not going to work together for Inshallah has really shocked the industry. Even the fans are disappointed with the news that they won't be able to see Salman Khan once again working with Bhansali. However, many reasons are being told for Inshallah being shelved, however, one of them is Salman Khan's fees.
Bollywood Hungama quoted a close source, "It's a strange decision to shelve the movie as it's already on floors. Alia Bhatt, apparently, shot for four days this month, for a song for the movie in Mehboob Studios in Mumbai. Sanjay Leela Bhansali was producing Inshallah and the movie was said to have a Rs. 150 cr budget as it was being shot in North India and many parts of USA. There have been various speculations – from the script not being complete to date issues but apparently, they had a fallout over the remuneration."
The film with Sanjay Leela Bhansali is pushed but I will still see you all on Eid, 2020. Insha-Allah!!

— Salman Khan (@BeingSalmanKhan) August 25, 2019
Itna mat sochna mere baare mein, Dil mein aata hoon.. aur Eid pe bhi 😉

— Salman Khan (@BeingSalmanKhan) August 26, 2019
The source also told "Salman Khan had offered 120 days to Bhansali to complete the film starting from September. However, the director Bhansali is not happy with it as everyone (Ranveer Singh and Deepika Padukone) who had worked with him knows that Bhansali takes his own time to complete any film. So when Bhansali told Salman to extend the dates, Salman told him that he has many projects like Bigg Boss and other commercials so he can't adjust it".
Bhansali Productions has decided to not go ahead with In-shaa-Allah for now... Further announcement will be out soon... God willing🙏🏻@prerna982

— BhansaliProductions (@bhansali_produc) August 26, 2019
"Even Salman Khan was ready to adjust it but he offered 150 crores fees to Bhansali (which includes his satellite and digital rights), but Bhansali was not wanted to give that amount as it will double film's budget." the source added.
However, reports are that Bhansali has now talked to Shah Rukh Khan over a film and it will be called Izhaar. The film will be a romantic one and SRK to do a collaboration with Bhansali after 17 years.
Also Read - War Trailer out: Get ready for biggest cat-rat chase between Hrithik Roshan and Tiger Shroff