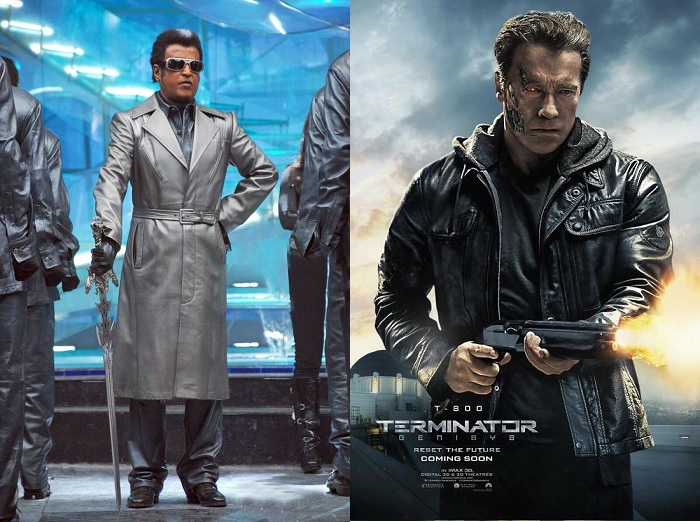 Arnold Schwarzenegger will be in Enthiran 2 (Robot 2), director Shankar has confirmed. Rumours of Schwarzenegger's involvement in the film have been making the rounds ever since the Terminator star attended the music launch event of Shankar's Vikram-starrer I in September last year.
According to reports, Rajnikanth and Schwarzenegger will soon visit Los Angeles to test their looks for the film. Shankar had, a few days ago, revealed that the premise of Robot 2 is loosely inspired by the Ramayana. The director has ambitious plans to make this India's most technically advanced film yet.
Also Read: Rajinikanth's Robot 2 (Enthiran 2) to be a full length 3D flick
Now we hear that Schwarzenegger has demanded a whooping Rs 100 crore to be a part of Robot 2. What's more, we hear Shankar has convinced the producers to agree to the hefty fees.
Shankar is confident that Robot 2 will recover the huge investment and that Schwarzenegger's presence will give the film an added reach in the international markets.
Also Read: Kick 2: Salman Khan to romance Amy Jackson in the sequel?
The Terminator will play the antagonist in Robot 2 and will start shooting for the film with Rajinikanth from January 2016. The movie also stars Amy Jackson in lead.
-- Text By Himesh Mankad