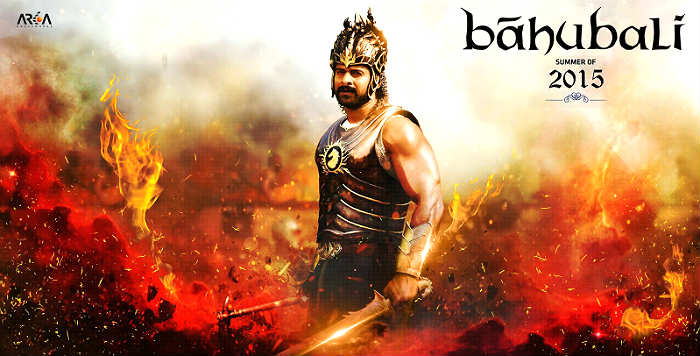 Even though Baahubali has broken every conceivable record and rocked the box-office at a global scale, it already has a competitor in the form of Tamil film Thani Oruvan .
While Rajamouli's Baahubali is still running, Thani Oruvan has challenged its 10-day box-office collections in Chennai.
Starring Jayaram Ravi and Arvind Swamy, Thani Oruvan raked in Rs 1.28 crore in the first weekend in Chennai, becoming the second highest after Baahubali's Rs 1.66 crore in its opening weekend. However, it has marginally surpassed the second weekend collections of Baahubali , Rs 1.05 crore by collecting Rs 1.06 crore at the Box-Office.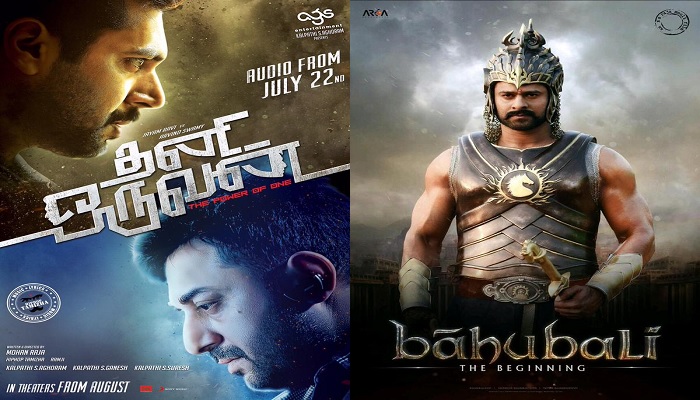 In fact, Thani Oruvan has collected Rs 1.06 crore from just 240 shows over the weekend, making it a huge achievement.
10 Day total in Chennai:
Baahubali - Rs 3.84 crore
Thani Oruvan - Rs 3.34 crore
Everyone is surprised in the trade circles as no one expected any film to go past the historic collections of Baahubali in every single territory in the South; however Thani Oruvan has turned the tables. The positive reviews and terrific word of mouth helped the collections of the film to grow by leaps and bounds.
Also Read: Baahubali's list of records broken could be a record in itself