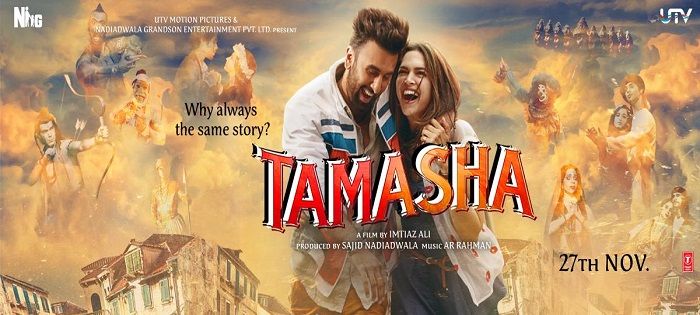 The first poster of Ranbir Kapoor -Deepika Padukone's much anticipated romantic comedy Tamasha is out. UTV has come up with a series of teaser posters of Tamasha, which promised that the film won't be similar to all the other romantic comedies.
Directed by Imtiaz Ali, Tamasha marks the return of Deepika Padukone and Ranbir Kapoor after Yeh Jaawani Hai Deewani and the poster has a strong hangover of the duo's last blockbuster. The film has been shot at exotic locations across the globe like Corsica and Tokyo, and also in Delhi and Shimla.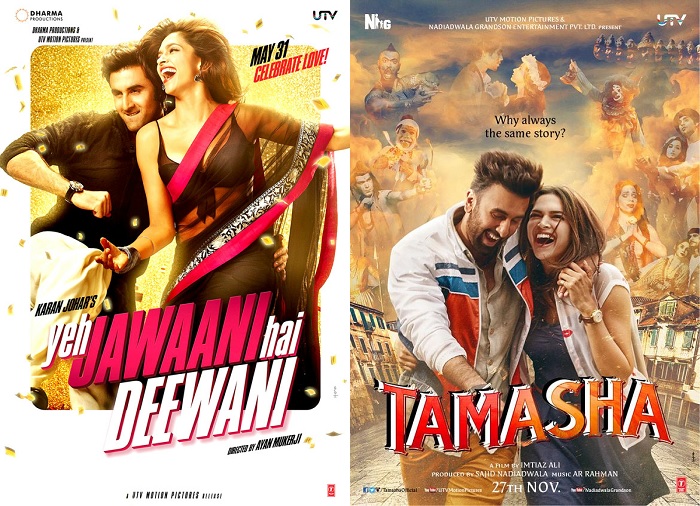 The music has been composed by the legendary A R Rahman, who has always come up with spectacular music on teaming up with Imtiaz Ali. After extracting one of Ranbir's best performances in Rockstar, there are high expectations from Tamasha as well.
In the film, Ranbir's character is that of a nomad, who likes to go out of his way to please people while Deepika's character is a fan of French Comic series Asterix and Obelix, which is based out of Corsica. The film is all about how the two characters go on an adventurous journey to Corsica and evolve, and grow up.
The trailer of Tamasha is all set to be launched on 22 September 2015, and the movie releases on 27 November 2015.