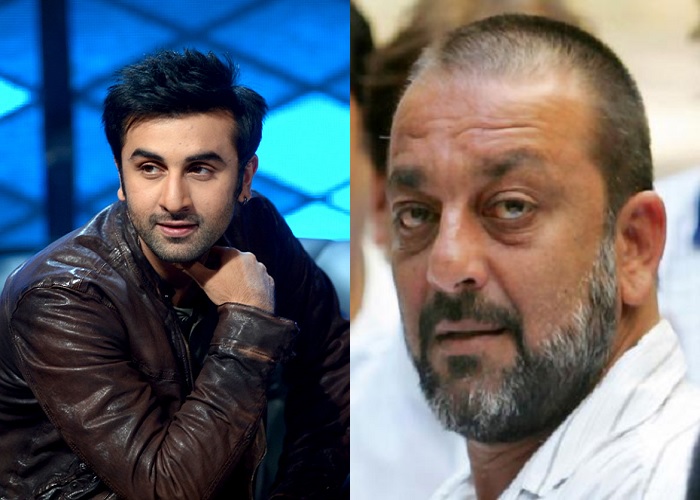 Sanjay Dutt is among the few Bollywood actors, whose personality seems to be tailored for the silver screen. Dutt's mannerisms have been mimicked in many films in the past. For the first time ever, Dutt's off screen image is set to be translated into a film.
Ace director Rajkumar Hirani, who has worked with Sanjay Dutt in three films so far, is preparing to shoot a biopic on Dutt, or Sanju baba as he is fondly called.
Also Read: Sanjay Dutt biopic will be my most entertaining film till date, says Rajkumar Hirani
Before you ask, No, Sanjay Dutt will not be playing himself in the film. Hirani has signed on Ranbir Kapoor to play the actor in the film - that has been tentatively tiled Dutt.
Ranbir, who is currently busy with the promotions of Tamasha, will start shooting for the last and final schedule of Jagga Jasoos from January this year.
Once he completes his pending assignments, the actor will go bald for one of his many looks in the Sanjay Dutt biopic.
Also Read: #FlashBack: Salman Khan-Sanjay Dutt starrer Dus was never completed. But what was it about?
Ranbir will shed some hair and gain some weight in order to look convincing as Dutt. At a recent press conference in Mumbai, Ranbir confirmed that he had signed on for this project.
Director Hirani had, in the past, spoken about the Sanjay Dutt biopic. "The script of the Sanjay Dutt biopic is ready and we roll in from next year. I was skeptical while writing the biopic script because that is not my world. Abhijat and I sat for 25 days to zero down on the manner of narrating the story because we feel, it is one of the most entertaining films we can ever come up with," he said.
About the film, which will seek to capture the nuances of Dutt's personality, Hirani said:
"It is emotional with a lot of funny moments. It is a story of a person; about father, son, his friends. So Sanjay Dutt's biopic is no different from the kind of films we have done."
The movie is expected to go on floors in May next year.