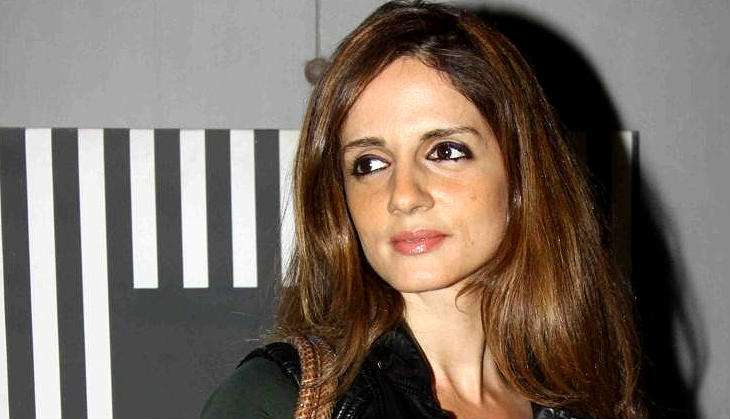 Celebrity interior designer and entrepreneur, Sussane Khan, has now given an official statement on the alleged fraud complaint filed against her by the Panaji Police.
Khan has denied all the accusations, saying the company, Emgee Properties, has breached the contract, and she has not done anything wrong. Her statement reads:
"This is with reference to news appearing in a section of media where it has been reported that I have cheated Emgee Enterprises and misrepresented that I am an Architect. The said complaint is motivated and preposterous and has been only filed to intimidate me and pressurize me to withdraw the arbitration proceedings initiated by me in the first instance to recover my dues and damages resulting from breach of contract. As a background I have challenged the termination of the contract and have invoked arbitration under the contract for recovery of my dues . As a counter-blast to the said proceedings Mr Mudhit Gupta only with the intention to harass and pressurize me to give into his frivolous counterclaim initiated the criminal complaint. I have not made any misrepresentations and have maintained the highest standards of ethics in discharge of my work. I am going to take the arbitral proceedings to the logical conclusions and instead of getting intimated will respond to such frivolous complaint and will give a befitting response. Such complaints do not scare me rather it encourages me to stand up for the truth. The allegations in complaints are false and defamatory and I will take appropriate proceedings in accordance with law."
On Sunday, 19 June, it was reported that the designer had been accused by a real estate firm, Emgee Properties, of falsely projecting herself as an architect to win a big contract from the company, the construction of Naira Complex at Siridao in Tiswadi in North Goa.
The manager of Emgee Properties, the company in question, Mudhit Gupta, had alleged that Khan in September 2013 got into a written contract with the company 'for architectural and designing services.'
The report further stated that she had failed to complete the project within the time period as mentioned in the project. Excerpts from the report:
"Advocate Arun Bras de Sa, representing Emgee Properties, said that as police were reluctant to file an FIR, they approached the court seeking a direction to police. But, before the court could issue directions, the police filed the FIR."
In his complaint, Gupta alleged that relying on the representation made by Khan in the contract, the company had disbursed Rs 1.87 crore to her. The complaint stated that when it was found that her work was not up to the expected standards of a professional architect, the company suspected that Khan was not in fact an architect as she had claimed.