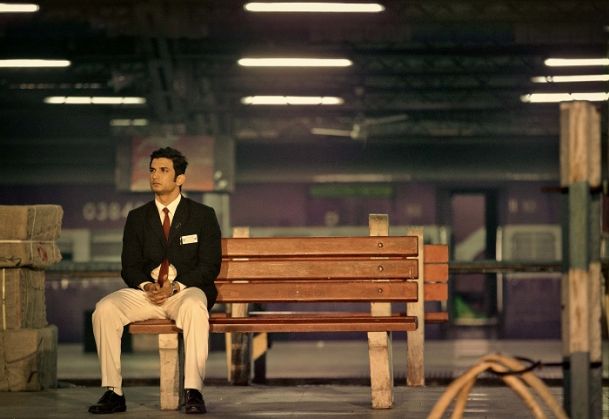 Fox Star Studios released the teaser trailer of MS Dhoni: The Untold Story during the India vs New Zealand T-20 World Cup match on Tuesday night.
The teaser was met with positive response from across social media platforms. However, there is a twist in the tale. Contrary to the general perception that the biopic will focus on Mahendra Singh Dhoni's journey as a cricketer, the film will concentrate on his struggles. A source reveals,
Also Read: After M S Dhoni, Sushant Singh Rajput in Murlikant Petkar Biopic
"The blue jersey is the spirit of our film, but Neeraj Pandey has focused more on the human side of MS Dhoni than the professional one. Cricket is of course an integral part of the film, but the story majorly focuses on Dhoni's struggle before representing India."
The source also revealed that there are many incidents of struggle in Mahendra Singh Dhoni's life which nobody except those close to 'Mahi' are aware of.
Also Read: Sushant Singh Rajput to launch MS Dhoni biopic teaser during India vs New Zealand T-20 WC match
"You will be shocked to watch Mahi's struggle on the big screen. The film will further escalate the amount of respect audiences have for Dhoni," added the source
On being asked if the makers plan to re-shoot the film if India wins the T-20 world cup, the source said,
"We have not decided on the same yet. We might extend a few days of shoot or just highlight the achievement in the end credits."
Starring Sushant Singh Rajput in lead, MS Dhoni: The Untold Story releases on 2 September 2016.