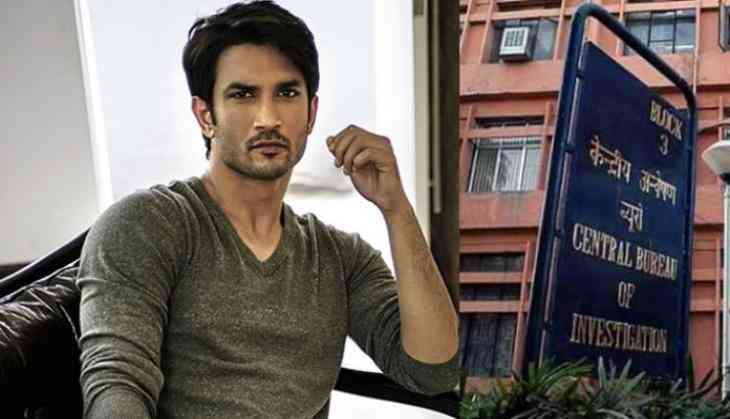 On day 11 (31st August) of investigation, CBI grilled Sushant Singh Rajput's sister Meetu Singh as she was the only one among the family who was present from June 8-June 13. CBI officials also questioned Rhea Chakraborty and her brother for 4th consecutive day for 8 hours. As per reports, today official might cross-question Meetu, Priyanka and Rhea jointly.
On the other hand, businessman Gaurav Arya also appeared before ED where he was questioned about his alleged chats with Rhea Chakraborty and were they discussing drugs. He was also asked about the financial dealings with Rhea and her brother Showik.
Here's the timeline of the events that happened yesterday:
10:30 am:- Hotelier Gaurav Arya reaches the Enforcement Directorate (ED) office for interrogation.
10:55 am:- Rhea Chakraborty arrives at DRDO guest house with brother Showik
Maharashtra: Actor Rhea Chakraborty & her brother Showik Chakraborty arrive at DRDO guest house in Santacruz, Mumbai. They are being questioned by Central Bureau of Investigation in Sushant Singh Rajput death case pic.twitter.com/ALoyw4XoOz

— ANI (@ANI) August 31, 2020
11:52 am:- Siddharth Pithani, Neeraj and accountant Rajay Mewati arrives at DRDO guest house.
Also Read: Sushant Singh Rajput's former manager reveals that actor was admitted to hospital after fight with sister
12:30 pm:- SSR's sister Meetu Singh arrives at DRDO office for interrogation.
12:31 pm:- Sushant's former manager Shruti Modi reaches DRDO office for questioning for the first time.
1:30 pm:- CBI team once again visits SSR's Bandra flat
4:41 pm: CBI team leaves from the actor's residence
Maharashtra: A member of the CBI team investigating the death case of Sushant Singh Rajput, leaves the actor's residence in Mumbai. https://t.co/almTbgWMQ6 pic.twitter.com/ECjp5EdOlD

— ANI (@ANI) August 31, 2020
8:18 pm:- Rhea leaves from DRDO office after being grilled for about 8 hours by CBI officials.
9:30 pm:- As per reports in India TV, Shruti Modi told CBI that she was an employee from July 2019 to January 2020. Before appointing her as manager Sushant took her interview and sent her appointment letter via email.
Regarding drugs, she said that she doesn't know much about it, nor did she see anything like that, however, she heard SSR's former cook Ashok and driver Sohail talking about high-quality tobacco often.
9:35 pm:- Rhea Chakraborty files complaint against media persons for gathering inside her residential building. She has also asked police to convey to media not to obstruct her way and work according to constitutional rights.