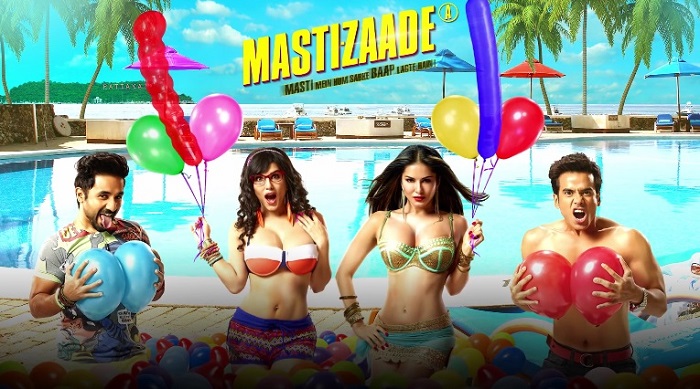 January 2016 will be remembered as a month where two back adult comedies, Kya Kool Hai Hum 3 and Mastizaade released one after another.
However, despite the sex comedy tag, the CBFC's watchful eye has ensured that the content of both films will be toned down.
In an interview for the promotions of Mastizaade, director Milap Zaveri revealed that he had to be cautious to ensure that the adult humour does not go over the top.
"There were no apprehensions but we were just cautious on a few things. Other than the adult humour, there is a lot of clean humour in the film. There are many jokes which are not adult, but people will burst out laughing. There have been a few trail shows and the feedback has been terrific. We have ensured that after every five adult jokes, there is a vegetarian joke as well".

"I consciously put in effort in writing. The main focus was to keep the film humourous, with or without adult humour."
Also Read: Mastizaade: Why is Riteish Deshmukh unhappy with the makers of the Sunny Leone film?
Milap Zaveri opines that Indian audiences are mature enough to appreciate sex-comedies like Mastizaade and Kya Kool Hai Hum 3. He said:
"The barometer for anything is Box-Office. If a film succeeds or a genre succeeds at the Box-Office, then people will make films on such genres. We have so many action films being made these days, have you ever thought why? It is because such films are making money at the Box-Office. The success of Grand Masti motivated PNC to produce a flick like Mastizaade".

"In the West, there is American Pie, Hangover, We Are The Millers which have been so successful and many of these films have done well in India. There is a market for such kind of films and India is ready to watch films like Mastizaade."
Also Read: Mastizaade: Why is Milap Zaveri angry with critics who slammed Bajrangi Bhaijaan?
The movie releases on 29 January 2016.