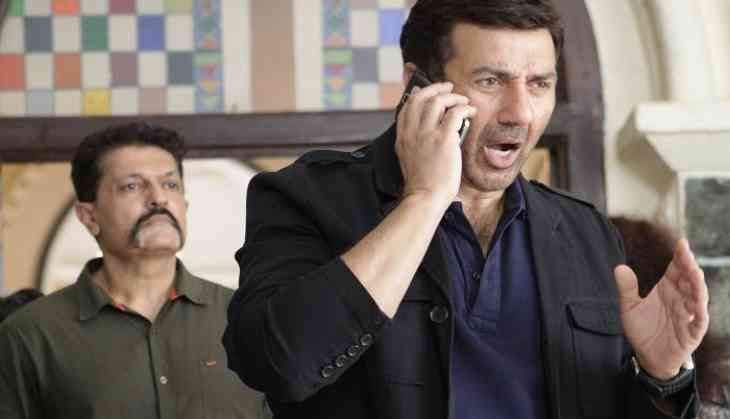 Sunny Deol reveals reason behind cold war with Shah Rukh Khan
Sunny Deol is currently promoting his upcoming movie Poster Boyz which is his second film after Ghayal Returns. In one of the media interaction, Sunny Deol talked about his relations with Bollywood industry and other people. The relation between Sunny Deol and Shah Rukh Khan has always been stressful and the reason behind this stress is an incident which happened 24 years back.
In one recent interview, Sunny Deol first time discussed his relationship with Shah Rukh Khan. Sunny is hurt with an incident which happened 24 years back following which he has not worked with Shah Rukh and Yashraj Films banner till now.
Sunny Deol told in an interview, "This is an old issue, Yash Chopra never told me that villain is going to be glorified in Darr and other than this I don't have any problem with them. I always had worked with open heart and I always work with directors believe. Many actors don't do that, heroism should be standing on truth."
This is to notice that Sunny Deol, Shah Rukh Khan, and Juhi Chawla played the leading roles in Yash Chopra directorial 1993 released film Darr. Shah Rukh played the role of violent villain in the film. In the whole film, Shah Rukh was the leading star and Sunny got hurt with that. After that, Sunny never worked with Yash Chopra and SRK.