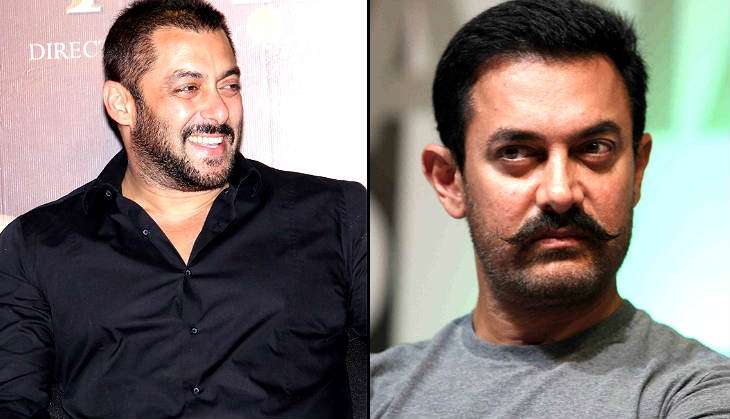 Two of the biggest Bollywood films of the year, Salman Khan's Sultan and Aamir Khan's Dangal, have a number of similarities.
Both films are based on wrestlers from Haryana. However, while Sultan will focus on the personal growth of a wrestler named Sultan Ali Khan, Dangal is based on the true story of Mahavir Singh Phogat, whose daughters Babita and Geeta won international acclaim in the sport after they were trained by their father.
The release of two films based on sports in one year is quite a rare instance for Bollywood, which doesn't produce many films in this genre.
Also read: Watch YRF's Sultan trailer: Can Salman Khan's swag get any better?
Recently, the director of the Salman Khan starrer, Ali Abbas Zafar, revealed that Sultan - which he wrote in 2012 - was scheduled to be titled Dangal.
Zafar told a leading daily:
"It's bizarre when I wrote this script, I had no idea that there was any other film that was ever going to get made on wrestling. I wrote this film in 2012. It's almost four years since (then). And I can tell you now that the first draft of Sultan was called Dangal. The first 10 pages, which I mailed to Adi, were titled Dangal."
Also read: Salman Khan has done a terrific job in Sultan, says Randeep Hooda
When asked about why he wanted to name the film Dangal, Zafar said:
"Dangal means a wrestling competition. When I travelled to Haryana for research in 2012, I would ask people about the matches and they would say, 'Aaj dangal chaupal pe hai, aaj dangal nadi ke paas hai.' I just thought ek jo charm tha uss title ka, bahut honest charm tha."
But why did he change the title later? Zafar explains:
"The character is called Sultan and his journey was about the fight within himself. The title Sultanwas not with us. It was with Ramesh Taurani... But Taurani gave the title rights up for Salman's sake."
Ali, who has also directed Gunday and Mere Brother Ki Dulhan, said that he has been careful to ensure that Sultan and Aamir's Dangal do not have much in common besides their premise.
Also read: 5 things you didn't know about Salman Khan-Anushka Sharma's Sultan
He also met Dangal director Nitesh Tiwari to discuss the scripts. Zafar told the daily:
"I know him because Nitesh wrote Kill Dil and we met at Yash Raj Studios. I think just as a mark of mutual respect, one has to do that. I made a call to him and I went to meet him. I knew his was a father-daughter story and mine was a little different. He told me his story and I told him my story and there is nothing common at all."
Sultan, which also features Anushka Sharma, Randeep Hooda and Amit Sadh in pivotal roles,hits the screen on Eid.
Also read: Sultan and Rocky are different films, says Randeep Hooda
-- quotes from dna