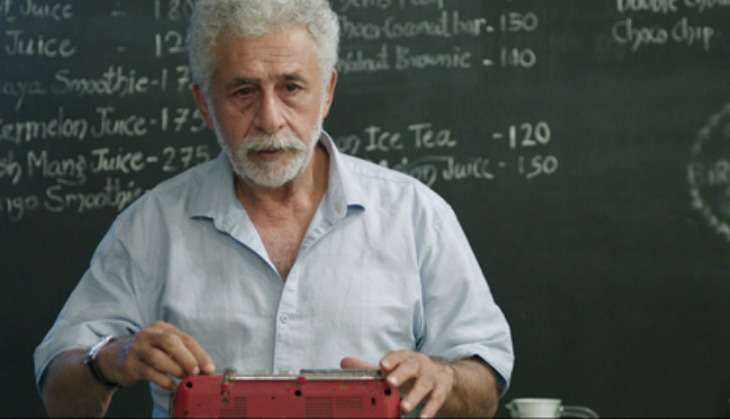 Shweta Prasad, the young actress who won hearts and awards after her film Makdi was deemed a runaway hit, is back after a stint of forced hibernation due to a police case and media-hyped controversy.
This short film is by LargeShortFilms, of Ahalaya fame, and was shared via their YouTube channel. The short has been directed by Adhiraj Bose, and stars Naseeruddin Shah and Shernaz Patel as two lovers separated by time and circumstances. Prasad plays Patel's younger self, and does a believable job of it. The person to watch out for obviously is Naseer. That look of recognition, tear-rimmed eyes as he realises who Patel is, his obvious joy, mixed with the hesitation and uncertainty that comes with distance is portrayed so well, you cannot help but feel what he feels.
The story is pretty simple: a young couple is forced to separate as the girl's family moves to a new city. They're heart-broken but with time move on with their lives. Years later, she comes back to her hometown, walks into her former flame's cafe by chance the day before she relocates again.
Do the two get their happily ever after? Find out:
--
Edited by Aishwarya Yerra