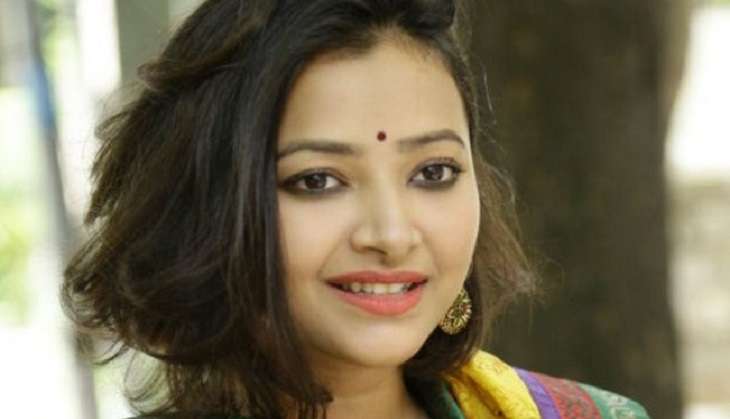 Shweta Basu, who proved her acting skills with Makdee (for which she won the National Film Award for Best Child Artiste) and Iqbal, is back in Hindi films after a 10-year gap with a short film, Interior Cafe-Night co-starring Naseeruddin Shah. Firmly moving past a recent controversy, Shweta has been warmly accepted back by the film industry and has an upcoming TV show Chandragupta Maurya in the pipeline besides a film, Badrinath Ki Dulhania, with Karan Johar's production house.
How does it feel to make a comeback to the Hindi film industry?
I did Makdee in 2002 and Iqbal in 2005 so it's almost after 10 years. I am one of those lucky child actors whose parents didn't want their child to work but to study, so after Iqbal I completed my graduation in Mass Media Journalism. Thereafter, I have made a documentary film called The Roots Of Indian Classical Music. This short film - Interior Cafe - Night -- was made around June 2014.
What work have you been doing in the film industry for the last two years?
For a year, I assisted at Phantom Films. But I quit my job at Phantom this April and now I am looking forward to more acting opportunities.
The film industry seems to have welcomed you back warmly.
I have signed a TV show with Balaji Telefilms, Chandragupta Maurya which will air on Star Plus. It is a period drama and I am playing queen Nandini, the wife of Chandragupta. I also have a film with Dharma productions, Badrinath Ki Dulhania.
How was it to working with Naseeruddin Shah in Interior-Cafe Night?
I have worked with Naseer uncle in Iqbal so this is the second time I was working with him. It's really great working with him and Shernaz Patel. You learn so much from your seniors in terms of their professionalism and punctuality. They have a wonderful energy when they work. As soon as they would come on set, we would become very alert. (giggles).
What was it like to work with director Adhiraj Bose?
We have gone to school together; I have known him for eight years now. We are best friends and for a long time we wanted to do a project which he directs and I act in. It just all came together. I liked the project so I decided to co-produce the film. When the script was ready, it was sent across to Naseer uncle and Shernaz ma'am who liked it. It was one of those good things that happen fast.
Would you like to co-produce other films also?
Being a Mass Media student, obviously I wanted to foray into documentary making and producing. And I am very open to producing more short films and documentaries and let's hope for all this in future. But right now I want to concentrate on acting
-- Sourced from Ami Sheth, Bollywood News Service