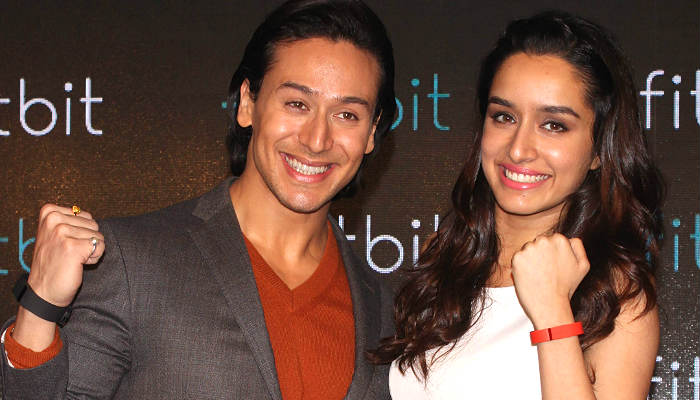 Bollywood actor Shraddha Kapoor, who is gearing up for the release of her upcoming film, Baaghi, revealed an interesting detail about her childhood recently. While on the sets of her film on producer Sajid Nadiawala's birthday, the actor mentioned that she and Tiger would battle it out in dance competitions as kids and she always beat him!
"We know each other since childhood and were in the same school as well. And when we were kids, our parents would throw birthday parties, and there would be dance competitions in it, so Tiger would also be there. I used to always win as a kid but now he has taken off, and how."
Shraddha has already displayed her dancing talent in the 2015-released dance-based film ABCD 2. And Tiger too, who considers Hrithik Roshan his inspiration, has shown some stupendous moves in his film Heropanti and a few music videos as well.
Praising Tiger, Shraddha said:
"Tiger's action and sincerity is just unbelievable. I have done a bit of action so I hope everybody likes that. But he has taken it to a whole new level. We all have worked very hard.

We just hope that everybody loves our chemistry and the scenes we have done. Sabbir sir has really directed us in a beautiful manner. I hope we have done justice to that."
Baaghi reunites the Sabbir Khan-Nadiadwala-Tiger combination after Heropanti and Shraddha said she is "very excited".
"I feel like I'm a part of the Heropanti team in our film Baaghi. The only hope is that people like the film and also love the promos once it's out."
The film has two days of shooting left.
-- IANS