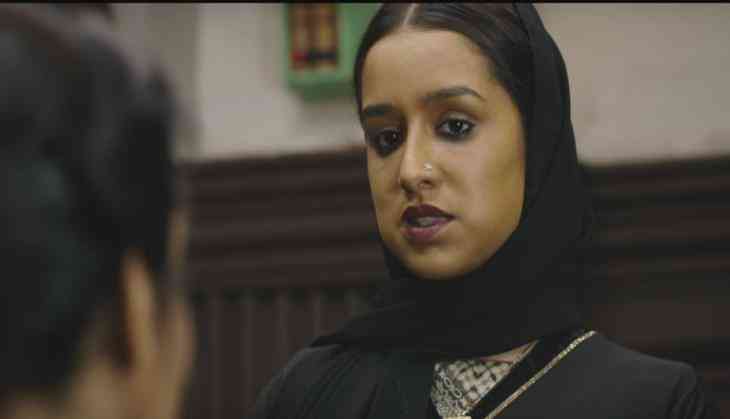 Shraddha Kapoor (still from the film. Shraddha as Haseena Parkar)
The actress will be seen in Haseena Parkar's biopic as she plays the title role
During the music launch of Haseena, the actress was asked to talk about her over weight look in the film. She says, "I tried to gain weight as much as I could for the film. About 7-8 kilos I gained but of course, we had to show it more after a certain age to stay true to the character so, we took the help of the Silicon prosthetics in the mouth. It was an interesting experience for me as when you get ready in a prosthetic look you actually start feeling the weight psychologically and you start walking like that and feel different."
Directed by Apoorva Lakhia and produced by Nahid Khan the film depicts the journey of terrorist Dawood Ibrahim's (played Shraddha's brother Siddhant Kapoor) sister Haseena Parkar. The film shows how her life changed after her husband was killed by gangster turned politician Arun Gawli's gang in 1991.
After many changes in the release date, the biopic is now set to release on September 22, 2017.