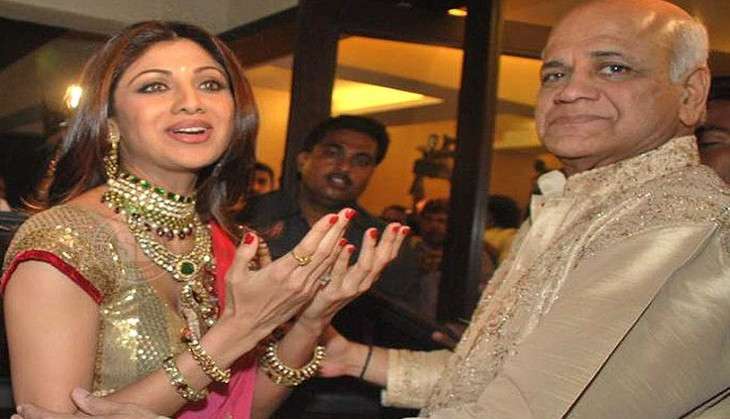 Bollywood actress Shilpa Shetty's father, Surendra Shetty passed away on 11 October at Mumbai's Kokilaben Hospital.
Initial reports suggest that Surendra Shetty suffered a cardiac arrest while he was asleep, after which he was rushed to the hospital. Doctors' efforts to resuscitate him failed and he was declared brought dead, Pinkvilla reported.
Shilpa Shetty's parents are manufacturers of tamper-proof water caps for the pharmaceutical industry. Surendra Shetty had produced one of Shilpa's films, an Indo-Chinese drama - The Desire - which never released.
According to reports, the funeral is likely to take place on 12 October morning in Mumbai itself. Bollywood actors including R Madhavan and Harman Baweja paid their family visit today to offer condolences, Indian express reported.
Shilpa Shetty and her sister Shanita Shetty were considered to be extremely closed to their father.