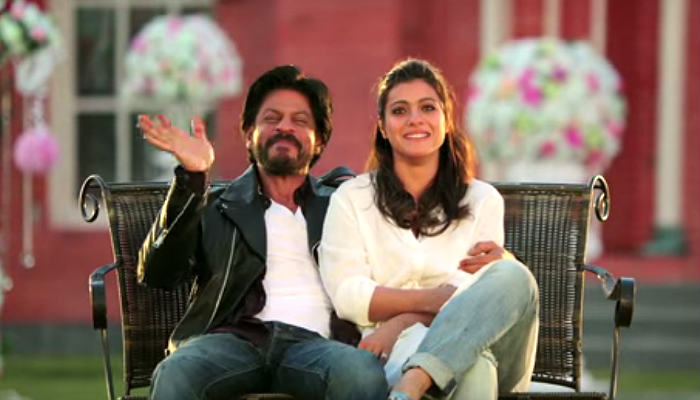 Rohit Shetty's short tribute to DDLJ just got released on YouTube and it's awww!ful.
It's just a single frame video where you can see Kajol and Shah Rukh Khan talking about how DDLJ not only touched and changed their lives, but also made their lives. It's neither emotional nor funny, yet you feel moved by the subtle feel it gives you. May be because we all have relived Raj and Simran every time we watched the film. Or may be because it's a film that redefined romance n Bollywood.
DDLJ is a film that is still close to our hearts. And this small two-minutes-50-second video perfectly fulfills our craving to watch Raj and Simran on screen again.
More reasons to wait for Rohit Shetty's Dilwale now!
Also read: This Christmas, SRK and Kajol are back as Raj and Simran with Dilwale