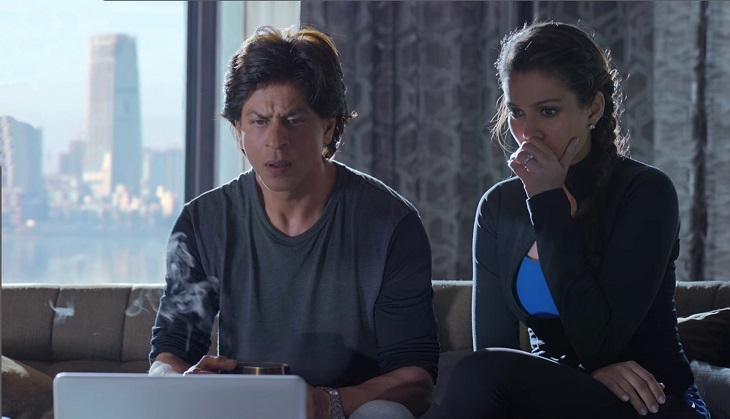 Shah Rukh Khan's Fan raked in around Rs 17.5 crore on 17 April, taking the three day opening weekend total to Rs 52 crore. The opening weekend collections are below the trade expectations as the film was expected to breach the Rs 60 crore mark - despite Fan's unconventional story. 
The film opened to impressive numbers on Friday. However, collections dropped on Saturday and witnessed a minor jump on Sunday. The collections were boosted by around 10 per cent at the multiplexes in metros in the morning and afternoon shows. However, with Monday being a working day, the late evening shows failed to show substantial growth.
One of the major reasons behind Fan falling a good Rs 10 crore below expected collections is the mass centres, which failed to significantly contribute over the weekend. 
Also Read: Fan Opening Week Box Office Collection: Shah Rukh Khan thriller fails to live up to the expectations
Here's a look at the three-day collections at Central India (CI), a mass-dominated circuit:
Day 1: Rs 59.50 lakh
Day 2: Rs 36.50 lakh
Day 3: Rs 52.50 lakh
As expected, the Shah Rukh Khan thriller has recorded the highest opening weekend of 2016 by breaking the Box Office record of Akshay Kumar's Airlift, which raked in Rs 44.50 crore in its opening weekend. 
Day-wise Box Office collections:
Friday (15 April): Rs 19.20 crore
Saturday (16 April): Rs 15.40 crore
Sunday (17 April): Rs 17.50 crore (approx.)
Total: Rs 52.10 crore (approx.)
The weekend collections are surprisingly lower than Shah Rukh's last release, Dilwale, which raked in Rs 65 crore despite the clash with Bajirao Mastani. 
Also Read: Shah Rukh Khan's Fan: How will viewers react to a 142-minute long film without songs?
The weekend collections suggest that the movie will end its lifetime run at the Box Office with collections of around Rs 120 crore. 
The Indian distributor share is close to Rs 55 crore and YRF will have to depend on the share from overseas business for recovery. The satellite rights and income from other ancillary sources will further aid the production house in their bid to recover costs.