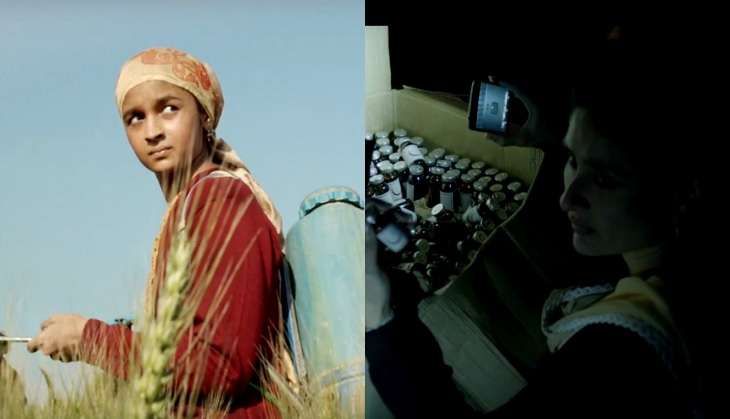 With the entire controversy surrounding film winding down, Udta Punjabwill hit the big screen on 17 June 2016 as scheduled. The film, starring Shahid Kapoor, Alia Bhatt, Kareena Kapoor and Diljit Dosanjh, revolves around the issue of drug addiction in Punjab.
Produced by Phantom Productions and Balaji Motion Pictures, the movie will get a wider release than expected as the distributors are eyeing to book 2,000 to 2,100 screens in India. The film is keenly anticipated by the audiences post the controversy which has given the producers the confidence that it will see a good release across the country.
Also Read: Udta Punjab controversy timeline: How a Bollywood film won a historic battle against Censor Board
The producers are also eyeing a reasonable release in the overseas market on about 400 to 500 screens; however, the official screen count is yet to be announced.
Also Read: Udta Punjab will fly high: Twitter goes ecstatic after Bombay High Court's landmark verdict
The Abhishek Chaubey directorial is expected to embark on a reasonably good start at the Box-Office upon its release on Friday. The film was recently cleared by the Censor Board with an 'A - Adult Only' certificate with merely one cut.