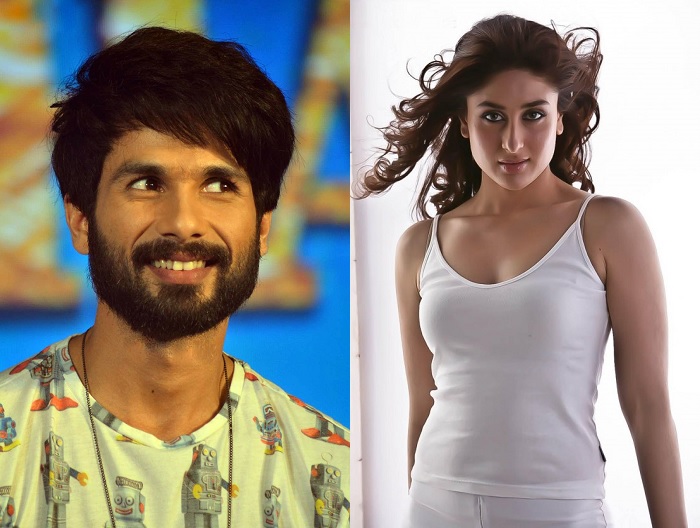 After the Shaandaar debacle, Shahid Kapoor is now ready for the release of his next film, Udta Punjab. The gritty thriller, which deals with the sensitive topic of drug addiction among the youth is set to release on 17 June 2016.
The film, which stars Shahid Kapoor, Alia Bhatt, Kareena Kapoor and Diljit Dosanjh in pivotal roles, is directed by Ishqiya director, Abhishek Chaubey. Shahid said he was excited to start shooting Udta Punjab.
Also Read: Arjun Kapoor - Kareena Kapoor's Ki and Ka postponed yet again
"People might think that Udta Punjab is edgy and dark but I think once people get to know about the film they will be shocked. I think any actor in this industry would die to do my role in Udta Punjab. The minute I got to know about the role, I was very eager to start shooting for the film. After me, we were looking for three more actors and nobody was ready to sign the film, so we could not start on time. I am very fortunate that Udta Punjab came to me and that Abhishek gave me a chance to be a part of it," he said.
Kareena Kapoor revealed that she cried after reading the script of Udta Punjab.
"In Udta Punjab I play the role of a doctor from Amritsar. It is such a fantastic film I am dying for its release. The narration of the story itself made me cry after which I just said one thing to Abhishek Chaubey - that I want to be a part of the film under any circumstances," she said.
Also Read: Rangoon is bigger and better than Haider, promises Vishal Bhardwaj
"Udta Punjab will leave an impression in people's hearts. I believe it is a film which will become the talk of the town. The film is a 3 track story. Shahid and I are not paired in the film," said Kareena.