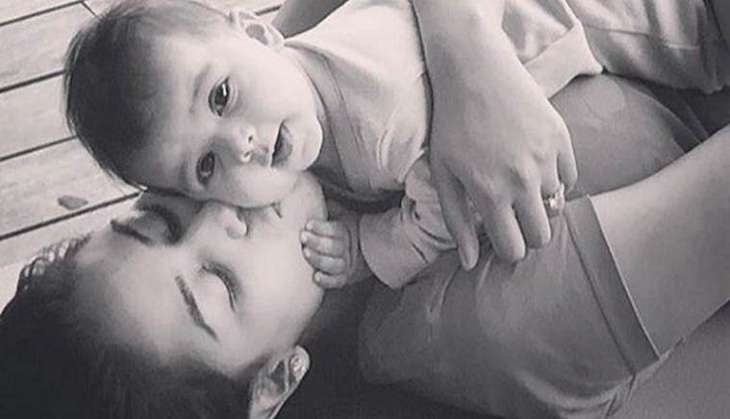 Shahid Kapoor has finally revealed the first picture of his five month old daughter Misha on Twitter and Instagram with a caption "Hello World". In the black and white picture his wife Mira Rajput is seen kissing the baby.
It was just a couple of days ago that the actor put his own picture with Misha, but her face was not visible. When asked at an event, when does he plan to show his baby's face to the world, he had said that he would do it on his birthday i.e February 25. Looks like the proud father couldn't wait for a fortnight more and hence gave everyone an early surprise.
In the past Shahid had made sure that Misha's pictures were not clicked. Some time ago when he and the child were at the airport and some shutterbugs made an attempt to shoot them together, the actor was visibly annoyed. He later had spoken about it and said that how photographers need to realise that his daughter is too young and would get scared of the flashbulbs.