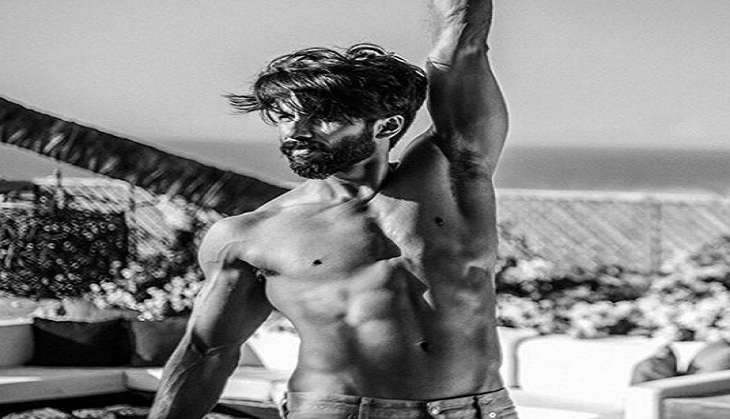 Actor Shahid Kapoor who will be seen playing the role of the King Rawal Ratan Singh in his upcoming film Padmavati has been following a strict diet for a muscular look.
He has cut-off salt and sugar from his daily diet routine. To get his physique right, Shahid is being trained by a celebrity fitness trainer Samir Jaura, who had earlier trained celebs like Priyanka Chopra, Farhan Akhtar, Rani Mukherjee to name a few.
Shahid is also seen sharing his shirtless pictures on social media that shows his curves and cuts in his body. The actor is said to do two hours of workout everyday.
Now that the actor is done with the close-up shots in the film; for long shots more carbs will be added to his diet to get him a regal and muscular look which will look good with the royal robes.