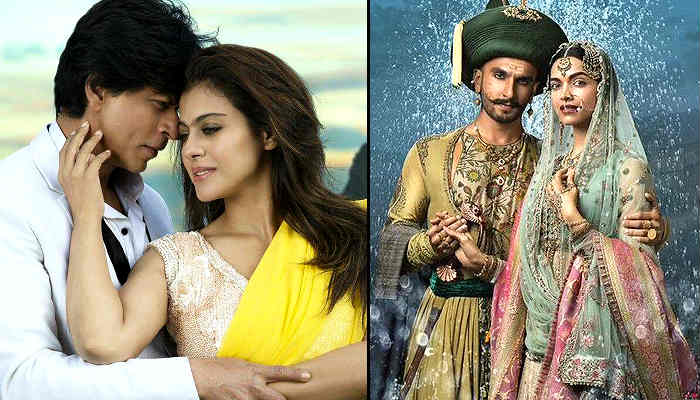 Bollywood films Dilwale and Bajirao Mastani, two of the most anticipated film of the year, are set to release on 18 December. And it seems that makers of both films have left no holds barred in their battle to rule the box office.
Apart from the huge scale promotions - including public events and appearances on reality TV shows, promotion on social media has also seen some fierce competition.
Immediately after the makers of Bajirao Mastani released a video of the making of the song, Mastani, the Dilwale team released a a video on the action scenes in the film. If that wasn't proof enough, Dilwale vs Bajirao Mastani has been trending on Twitter for a while now.
Also read: Bajirao Mastani vs Dilwale: 6 things that Priyanka Chopra said before leaving for Quantico
The Dilwale team recently released the behind-the-scenes video of the song Gerua. By then, the behind-the-scenes video of the Deepika Padukone, Priyanka Chopra song, Pinga, Bajirao Mastani was already doing the rounds.
Also read: Why did Salman Khan-Kareen Kapoor leave Bajirao Mastani
Rohit Shetty's Dilwale stars Shah Rukh Khan, Kajol, Varun Dhawan and Kirti Sanon, while Sanjay Leela Bhansali's period drama stars Ranveer Singh, Deepika Padukone and Priyanka Chopra.
Are you on team Dilwale? Or are you on team Bajirao Mastani?
Also read: Priyanka Chopra calls Bajirao Mastani India's Game of Thrones! Really...