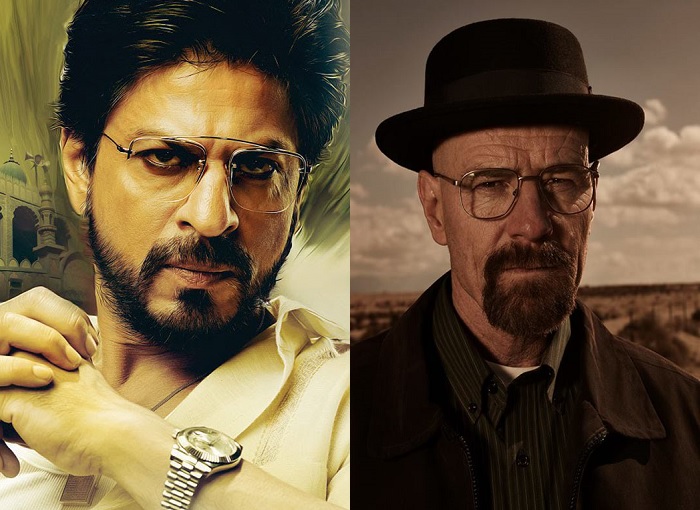 Dilwale actor Shah Rukh Khan has confirmed that he has plans to buy the remake rights of television series, Breaking Bad. However, the big twist in the tale is that, King Khan will not be coming up with the Indian version of the television show; rather he has plans to come up with a feature film inspired by the plot and characters of Breaking Bad.
Also Read: Dilwale vs Bajirao Mastani: Both films cleared by the censor board with 'NO' cuts
In an interview with Indian Express, speaking about the plans to remake Breaking Bad, Shah Rukh Khan said,
"Not for television. I want to make it into a movie. As a series, it is too evolved to come on Indian television. The Indian audience won't be accepting of meth, drugs and the mafia. But the story of a man who is going to die and takes a chance to save his family is a good premise for a feature film. I have asked some people who have said that they would get me the rights. I am at that age when it will be interesting to take up such a role."
Also Read: SRK turns 50! 13 things you did not know about the Baadshah of Bollywood
On being asked if he would reprise the iconic character of Walter White in the film, the actor hinted at possibility of the same,
"Great films don't work without me, darling!"
We can already imagine Shah Rukh Khan mouthing Walter Whites' 'I am in the empire business' or 'We are done when I say we are done' lines with his typical badass attitude.
-- Text By Himesh Mankad