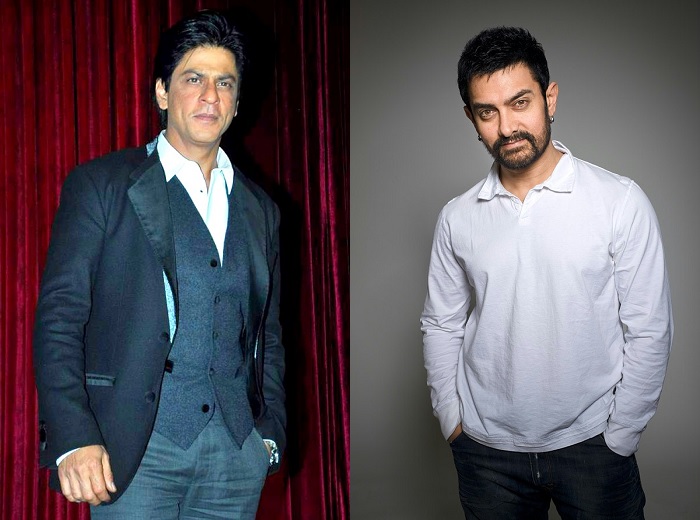 Actress Sonam Kapoor feels that superstars Shah Rukh Khan and Aamir Khan will always hesitate to talk about serious issues as they fear the negative reactions their statement garner.
Speaking at the launch of her song Ankhian Milaayenge Darr Se from her upcoming biopic Neerja, Sonam said:
"Just imagine the way we are reacting to someone like Shah Rukh Khan or Aamir Khan (their comments). They will be afraid to say or talk about things because of the negative reactions. We should be supportive of people who have opinions -- good, bad or ugly. Everybody should have a right to speak".
When Aamir highlighted his wife Kiran Rao's apprehensions about "intolerance in the country," he drew brick-bats - sparking a widely-debated controversy.
Shah Rukh's comments on intolerance in the country saw some sections slamming him, while some also vandalised theatres screening his film Dilwale, protesting the same.
Sonam said such reactions were scary. The actress, who is known for her frank comments, also said she was invited to speak at conclaves, "since the organisers know she will make good copy".
Sonam often sets tongues wagging with her comments - including a jibe at Ranbir Kapoor and Deepika Padukone on Karan Johar's show and a "misogynist" tweet on the meat ban in Mumbai.
"I don't ever want to not have an opinion on something," the actress said, adding:
"I went through this. I said something and I was trolled on another level. But at the end of the day, if I have this platform, I have this voice, people actually listen to what I have to say. I'm going to keep doing it no matter what. Eventually somebody will hear what I have to say."
Sonam's brief appearance in Coldplay's music video, A Hymn For The Weekend, recently has also been subject to trolls.
-- IANS