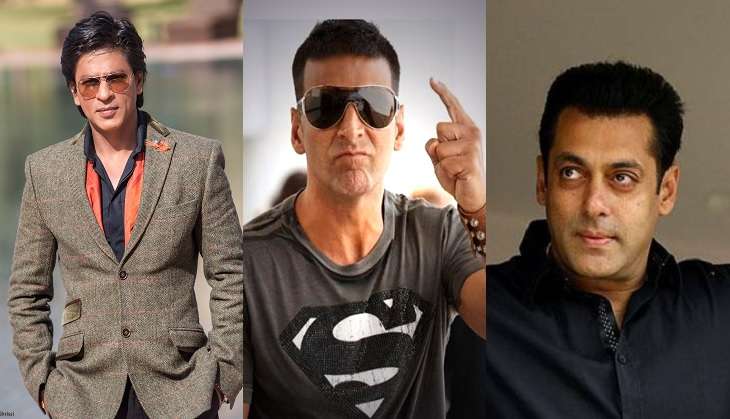 Shah Rukh Khan, Akshay Kumar, Salman Khan and Amitabh Bachchan have made it to the list of Forbes highest paid actors in the world.
Amongst Bollywood stars, Shah Rukh Khan is ranked at number 8 with annual earnings of $33 million followed by Akshay Kumar at number 10 with annual earnings of $31.5 million. Sultan star Salman Khan stands at number 14 with $28.5 million as his annual earning and last in the top 20 list is Amitabh Bachchan at number 18 with $20 million in earnings.
Shah Rukh Khan who was surprisingly missing from the Forbes list last year has made a comeback. Forbes wrote, "Khan continues to rule Bollywood's box office with the lead role in hit Dilwale and many others, earning multimillion-dollar upfront fees and a cut of the back-end for his efforts. He also cashes in on endorsement deals for dozens of brands most Americans have likely never heard of."
Akshay Kumar's name in the list comes as a no surprise since the actor likes to keep himself busy with work by doing as many as four films a year. Forbes wrote,
"One of Bollywood's busiest leading men, Kumar banked top rupee for three hit films in our scoring period. The action star bolsters his earnings endorsing a wider range of products than most Hollywood shills: Honda motorcycles, a dairy producer and a gold loan company, among others."
Salman Khan, who was the highest paid Indian actor last year, has dropped a few spots. His earnings stood at $33.5 million last year in comparison to $ 28.5 million this time. Even at the age of 73, Amitabh Bachchan continued to work in a volume of quality films which has ensured a place in Forbes top 20 list.