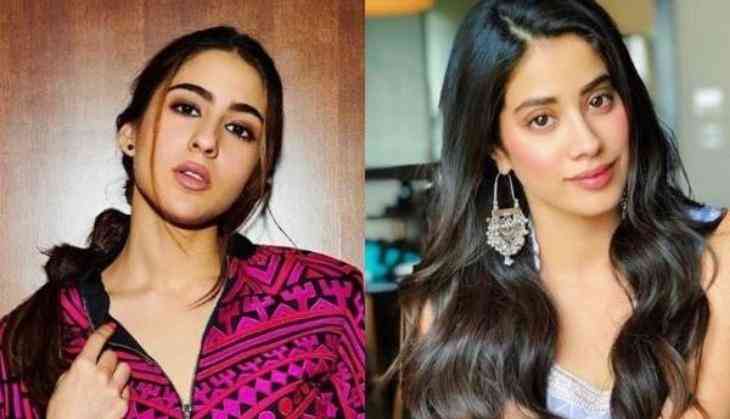 Sara Ali Khan and Janhvi Kapoor are the new age actresses and the fans of both actresses have started comparing both. They even have started a competition between both that who will reach to a high level, however, well it looks like that Janhvi Kapoor and Sara Ali Khan has no competition for each other. The actresses actually have die down the comparisons and competitions between both.
Today, the newbie actress Janhvi Kapoor has turned 22 as she is celebrating her birthday today. However, the first wish that came was from a non-expected person. It was her contemporary actress Sara Ali Khan who uploaded a picture of her with Janhvi on Instagram stories and wrote, "Happiest birthday @janhvikapoor Have an amazing day and a wonderful year ahead."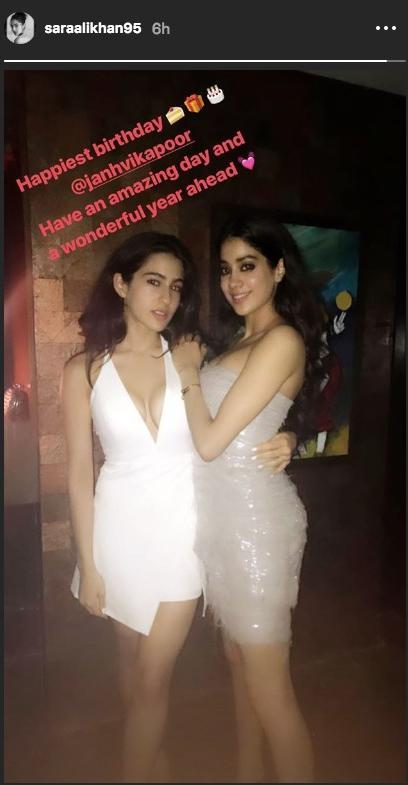 Sara-Janhvi Kapoor
Well, it looks like that Janhvi Kapoor has no plan to celebrate her birthday as the actress is busy shooting in Lucknow for her next film a biopic on Gunjan Saxena. Gunjan Saxena was one of the first women combat aviators, who fought the Kargil war in 1999. Janhvi although visited Kashi and attended a Ganga aarti ahead of her birthday.
She speaking about Gangaa Aarti told Mumbai Mirror, "We drove to Varanasi after the day's work so I could see the Ganga aarti and go to the Kashi Vishwanath temple. I wanted to visit Tirupati (in Andhra Pradesh) again, mom (Sridevi) used to climb up to the temple every year for her birthday when she was working. I went there earlier this year and wanted to go again on my birthday, but arrangements couldn't be made on time. I might go next week."
While sharing her birthday plans, Janhvi Kapoor said, "There's no better place for me in the world than a film set. My only wish is that I get the chance to do good work and make my parents (Boney Kapoor and Sridevi) proud."
Also Read - Kesari Actor Akshay Kumar travelling country to raise funds for 'Bharat Ke Veer'