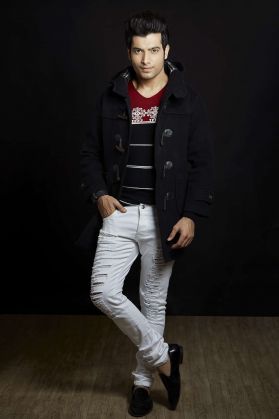 Adaa Khan: The most cherished memory has to be from my school days when we use to have so much fun. We would have a Christmas party when we would wait for Santa to come and give us gifts. This year, I don't want anything specific from Santa. I would be happy with whatever he wishes to give me.
Laksh: The most cherished memory is from Delhi where I used to go out partying on Chritsmas and I would gorge on chocolate cakes. I want Santa to give good health to everyone as health is wealth.
Asmita Sood: I remember during childhood my parents use to hide gifts under my pillow at night and I used to believe that it was Santa who kept it there later I came to know that it was them but they still did it and I pretended it that I did not know. Overall those days were fun and happy. I want Santa Claus to gift me my childhood days back.
Sameksha: I will ask Santa for a lot of gifts this year. Top of my list is; I want Santa to bring smile on every child's face. I also want world peace and a healthy and safe environment. Sorry Santa, but I am a big girl now, I don't need plastic toys anymore...I want bigger things in life.