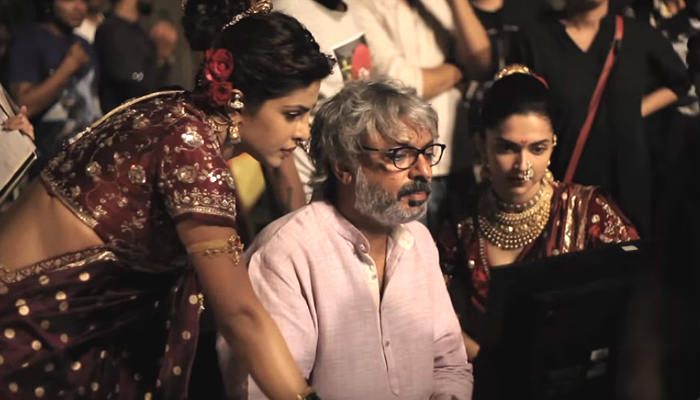 Bajirao Mastani has got a lot happening in the film. It's not just like any quintessential Bollywood love story, but a love story that was necessary to be told, for the love's sake. Add Sanjay Leela Bhansali's style of narration, and you see a love at its grandeur being spoken through Bajirao Mastani.
The film must be garnering its own share of praises and criticism, but hold on till you hear from the horse's mouth himself. Here's what the director, Sanjay Leela Bhansali has to say about the film, is art of story telling, his faith in his performers and much more.
Also read: Box-Office: Dilwale leads over Bajirao Mastani on first day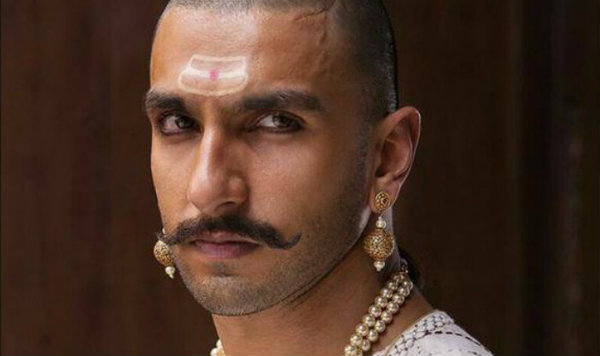 After Salman Khan, Ranveer Singh is the first hero you have cast for a second time. What made you want to direct Ranveer again in Bajirao Mastani?
Ranveer is one person whom I can tell anything. He does everything that I always wanted my character to do -- and he does it effortlessly. On the surface, he is playful and does all the fooling around but, while acting can also go to some other level, he can do anything!
He can remove his shirt and do 'Tatad tatad' and at the same time he can do a very intense role. I have a great rapport, great chemistry with him ... and also with Priyanka (Chopra).
Also read: What made Priyanka Chopra do Bajirao Mastani? This, and 6 more questions answered
Ranveer Singh says you do not like your actors to prepare before the shot; they have to be natural. Is this so?
I operate completely on spontaneous reactions to what I do. Everything and everybody is on a toss. Now my actors know that when they come on the sets there will be some changes; so they tell me 'Don't give us the paper, you just tell us what we are supposed to do.'
Also read: Bajirao Mastani movie review by Deepika Padukone
Have you finally relaxed now that your creative contribution to Bajirao Mastani is over?
I have worked 18 hours a day, every day for two years. I've been working, full of anxiety and insecurity trying to achieve what I wanted. I don't make films for money or to be known as a great entertainer. It's a part of a personal expression; I want to live every moment, every emotion with every character.
Doesn't success give you security?
I think what's imprinted on the mind in the formative years stays with you -- that's why they are called the formative years; they form who you are. It's very difficult to wipe out from your mind the essence of your being because it keeps haunting you; especially a person like me who observes everything.
The core remains; I will never let go and it will remain with me till the end. The budgets of my films stimulate me, it gives me the madness to achieve much more than I can. to maybe prove a point to the world or get more love, get accepted.
Also read: Highlights of Bajirao Mastani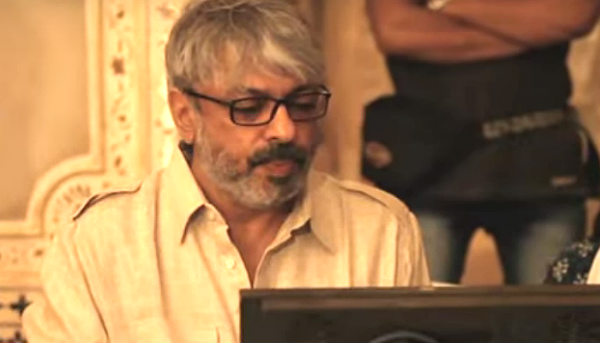 Are you an indulgent filmmaker in the grandeur of your film's settings and your budgets?
My father would drag me to watch Mughal-e-Azam every time it released and he would tell me to pay attention to the music, the dialogues... so very early it formed an impression of cinema in my mind. I was trained to see films and to connect to films in this way.
So if I am making a period film like Devdas, which I am interpreting in a certain way, then I don't indulge... that's what I want, that's a part of my filmmaking! I get suffocated in small places. it's again connected to my past. For me, it's not about only spending money; you should also know when and how to spend to justify it.