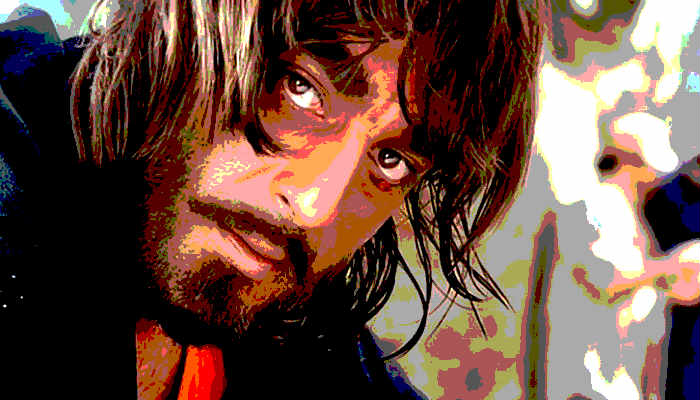 Sanjay Dutt is now a free man. The actor walked out of Pune's Yerawada jail on 25 February where he served a 42-month term after being convicted in 1993 Mumbai blast case for illegal possession of arms.
Dutt was sent to Yerawada prison in May 2013 to complete the remainder of his sentence after being convicted for illegal possession of arms under the Arms Act. He was arrested on 19 April 1993, for possession and destruction of an AK-56 rifle, which was a part of a cache of arms and explosives which landed in India prior to the serial Mumbai blasts.
Here is a timeline of events, from his arrest in 1993 to his release in 2016.
1993
19 April: Sanjay Dutt is arrested for his role in 1993 Mumbai blasts case under TADA and the Arms Act.

5 May: Actor out on bail

4 July: Dutt gets re-arrested following cancellation of bail

4 November: Chargesheet filed in the case. The chargesheet was over 1000 pages and carried the names of 189 accused including that of Dutt.
Also read: Sanjay Dutt to start his 2nd innings with Rajkumar Hirani's Munnabhai 3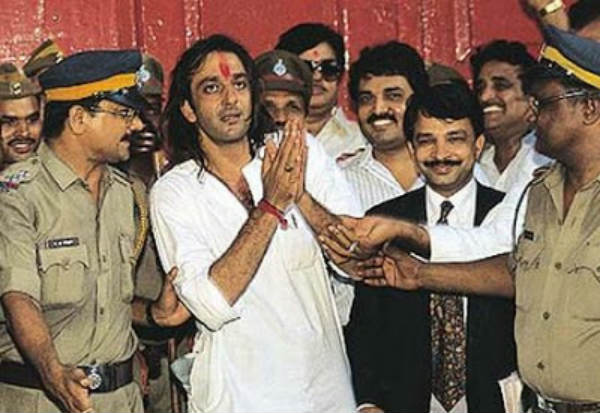 16 October: The Supreme Court grants bail to the actor
November: Dutt acquitted under TADA, after being found guilty under Arms Act by the TADA court.
Also read: Sanjay Dutt clicks photos with friends, says "there's no easy walk to freedom"
July: Dutt convicted and sent to jail for six-years

2 August: Actor re-arrested and taken to Pune's Yerawada jail

20 August: Supreme Court grants him bail.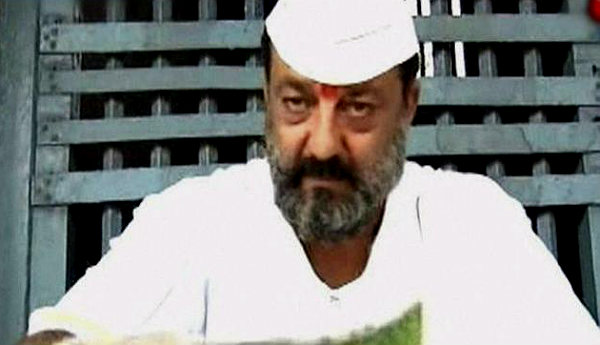 21 March: Supreme Court asks Dutt to surrender within four-weeks and serve a five-year jail term.
15 April: Dutt's advocate requests the court to allow him to surrender before the jail and not before the special court.
17 April: Supreme Court asks actor to surrender before the special court within four-weeks.
20 April: A review petition moved against the Supreme Court's decision of 21 March.
10 May: Court rejects the review petition.
16 May: Dutt surrenders and goes to Yerawada Jail.
2 October: Actor granted a furlough for two weeks - extended till 29 October.
30 October: Dutt goes back to the jail.
6 December: Actor granted parole for 30 days.
Also read: Sanjay Dutt walks out of Yerawada jail, takes a chartered flight to Mumbai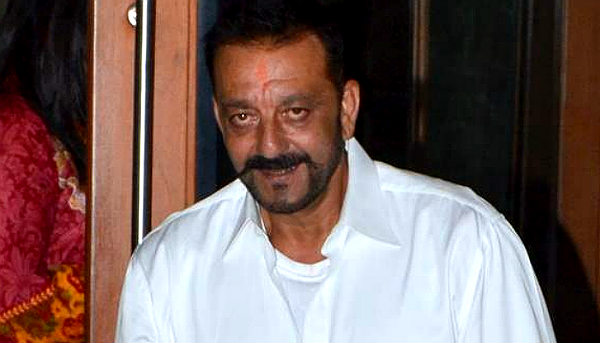 2014
January: Dutt granted 1st parole extension of 30 days.

18 February: Actor gets 2nd parole extension of 30 days.

23 December: Dutt gets furlough.
Also read: Here's why Sanjay Dutt's daughter Trishala has posted Choli Ke Peeche on Instagram
10 January: Dutt's plea for further extension of furlough turned down; Dutt goes back to the prison.

26 August: Actor released on parole.
26 February: Sanjay Dutt completes his jail term. Received outside Yerawada jail by friends, family and hordes of fans.