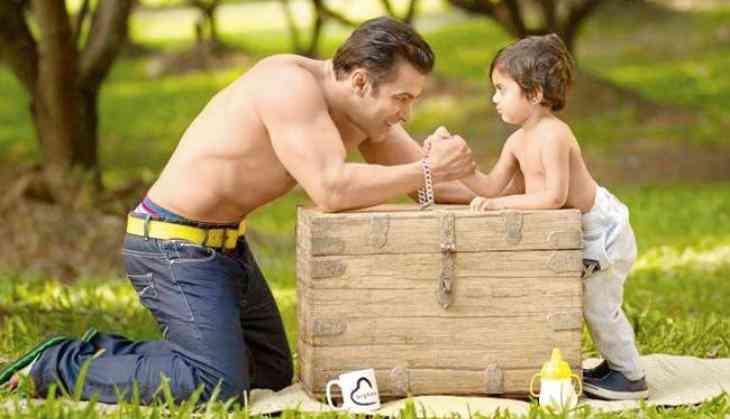 Sohail Khan's younger son Yohan is celebrating his 8th birthday today and his uncle and superstar Salman Khan has the most lovely wish for him. Salman Khan shared a video in which he can be seen catching Yohan in slow-motion. The video also has a Slow-Motion song from Bharat in the background.
Actually, in the video we see, Yohan is sitting on one side of the bean bag. His father Sohail Khan jumps on the other side of bean bag that makes Yohan flies in the air. Salman Khan who is standing in front of Yohan's side catches up his nephew in the most beautiful way. Salman shared the video with a caption, "Happy b'day Yohan... dad's got ur back and I got your front... but don't fly too high,"
On the professional front, Salman Khan has just delivered a hit film in the form of Bharat. The film also has a strong leading cast like Katrina Kaif, Disha Patani, Sunil Grover, Nora Fatehi, Jackie Shroff, Tabu and Sonali Kulkarni. Salman recently also shared a video of him and Katrina Kaif in which they can be seen watching a video where the audience is appreciating their film Bharat.
Salman has also seen thanks to the audience for all to his film Bharat. Salman even said that he has blessed that the audience is liking the same content what he is doing since the recent past. He is getting the same reaction for all the movies he is doing in the past.
Also Read - Nawazuddin Siddiqui on Father's day revealed how his all three fathers backstabbed him