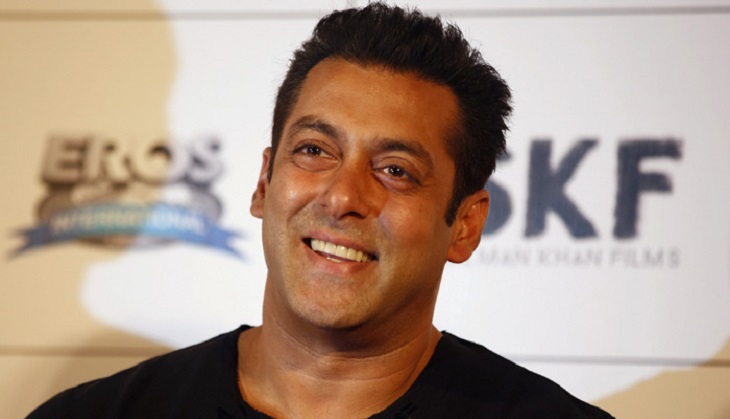 Much has been said about Bollywood's star kids - a new generation of film stars who hail from families with established actors and industry bigwigs. The word is that it is easy for them to make a mark in the industry, by the sheer dint of being a star kid.
However, Salman Khan believes that all superstars have had to struggle to shine in Bollywood.
According to him, there is no discrimination in the industry and everyone has an equal opportunity to win over the audience. He said,
"Look at the film industry. It's an example of how people are. They don't ask you, 'Gotra kya hai tumhara? Or, 'Jaat kya hai tumhara?' Religion, caste doesn't matter. Neither does your background. You do good work on screen and people will automatically like you. Sunny Leone came into Bigg Boss and she was loved by everyone because she was better than everyone else. Today, she is a big star in the movie business. Mumtaz was a junior artist and a dancer before she became a huge sensation. People come from all over to be in the industry. If you are good on screen, you are there. No one cares kaun ho tum!"
Speaking about method actors like Irrfan Khan and Nawazuddin Siddiqui, Salman Khan feels that it is difficult for actors to survive in the industry and the only key to success is good work and appreciation from the audience.
"Who finds it difficult? It's very difficult for everyone to survive. It's not just them (Nawaz and Irrfan). You see so many people who have not made it. Then they use stuff, 'You know how it works, na. They are from a filmy family, their boyfriend's a superstar. We don't have any support or godfather.' Humara kaun sa godfather tha, yaar? Shah Rukh Khan ka kaun sa godfather tha? Aamir Khan ka support kya tha? Akshay Kumar made it on his own. Ajay Devgn is a fight master's son, I am a writer's son. Shahid Kapoor is a character actor's son. Big star kids have not worked, yaar! Yeh kisi ki jagir nahi hai. Fans will decide whether they want to buy that ticket or not. It was difficult for us to come into the industry and it's equally difficult to be where we are today and it's going to be more difficult now. The more difficult it gets, the better it is for us. We will improve our quality, our cinema."
Salman will next be seen as a Haryanvi wrestler in Sultan, which releases this Eid.
Credits: Dna