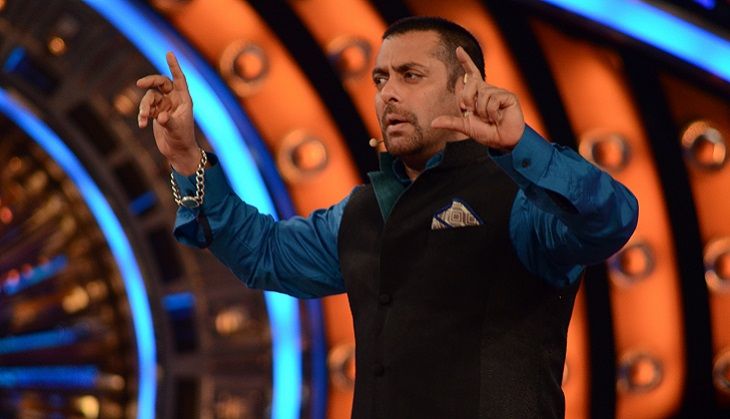 Actor Salman Khan, who has been appointed as the Goodwill Ambassador of the Indian Contingent at Rio Olympics 2016, is currently busy with the shooting of wrestling drama Sultan, which is slated to hit screens this Eid. 
Khan believes that a film on cricket has not clicked at the ticket window because the same looks very fake on screen.
"Cricket on screen looks fake. I don't know how the upcoming biopics will do. Mary Kom had a story of her struggle, and so, it did well. Chak De! India had an incredible story. So, in cricket films too, you need a story."
Also Read: #CatchFlashBack: Shah Rukh Khan wasn't the 1st choice for Chak De India! You'll never guess how he bagged the role
When asked about the story of his upcoming sports drama, Sultan, Khan revealed that it is essentially a love story.
Also Read: 5 things you didn't know about Salman Khan-Anushka Sharma's Sultan
"Sultan is a love story and a love story never fails," said Salman.
Salman revealed that he put in a lot of effort to essay the character of a Haryanvi wrestler in Sultan. He was quoted as saying:
"I am acting to be a wrestler, and to act perfectly, you need to do stuff that the real wrestlers do. So, being picked up and being thrown on mat or mitti, it hurts (me) as much it hurts them. Also, picking them up and throwing them is a painful exercise. When they have a match, it's for about half an hour, but I'm shooting all day. 
Also Read: Salman Khan has done a terrific job in Sultan, says Randeep Hooda
You are grabbing, you are holding, you are patkoing. Also, I am fighting real wrestlers in the film, and so, when they throw you, they throw you really hard. This is my most difficult film. As a kid, when we used to get tired, we'd laugh and still go on till we were exhausted. But today, as soon as you're tired, you're like, 'Bas karo yaar, thak gaye. Kal karte hain.' But sportpersons keep on going and push themselves to the next level. We do compete in the film industry, but that's different from the competition players participate in. We might think we are working hard, but there's somebody who is working ten times harder. I am trying to enjoy that pain of learning."
Sultan also stars Anushka Sharma in a lead role.
-- With Delhi Times Inputs