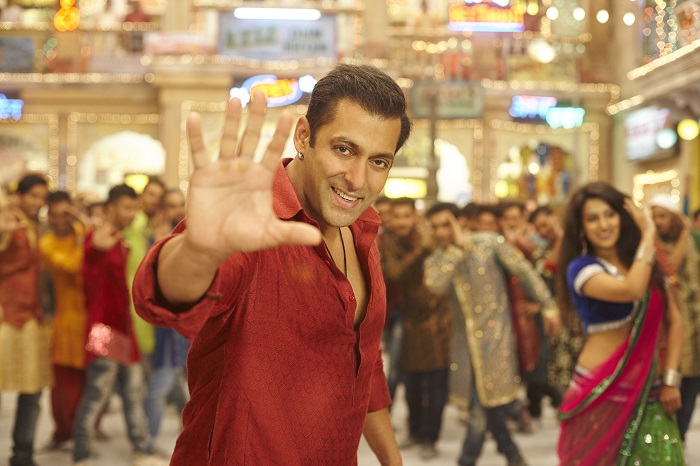 Salman Khan's Bajrangi Bhaijaan continues to dominate at the Box Office by collecting Rs 26.80 crore on day 4.
Highest day 4 collection in the history of Bollywood
There was a gradual growth in the business of Bajrangi Bhaijaan at the Box-Office through the first weekend as the day one collection of the film was Rs 27.25 crore, which increased to Rs 36.60 crore on day two, and had a further jump of Rs 2 crore as the day three collections of the film was Rs 38.75 crore.
After recording a weekend of over Rs 100 crore, the film continued to perform well at the Box Office on Monday as well, by collecting Rs 26.80 crore. The collections dropped barely by Rs 50 lacs from Friday.
Last week, Baahubali collections on Monday were more than Friday (which is a record), however, the collections were on lower side in the Hindi version as compared to Bajrangi Bhaijaan. Despite a record breaking Rs 27.25 crore on Friday, Bajrangi Bhaijaan held very well on Monday and the film is on its course to enter the 200 crore club soon.
Top 5 Monday money minters
Bajrangi Bhaijaan - Rs 26.80 crore
Dhoom 3 - Rs 21.71 crore
PK - Rs 21.22 crore
Ek Tha Tiger - Rs 20.68 crore
Happy New Year - Rs 15.01 crore
P.S. - Krrish 3 collected Rs 35.91 crore on its day 4, a Monday. But that Monday was a holiday.