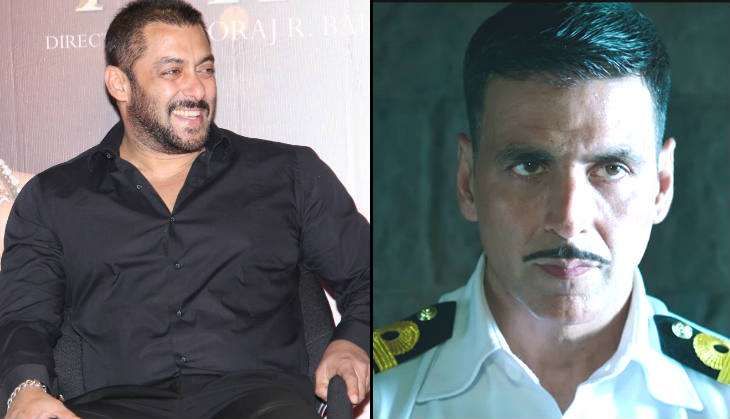 The trailer of Akshay Kumar's upcoming thriller, Rustom, has garnered glowing reviews.
The Tinu Suresh Desai-directorial is a cinematic adaption of the infamous Nanavati murder case, which grabbed eyeballs when it unfolded in the 1950s. Naval commander Kawas Manekshaw Nanavati was tried for the murder of his wife's alleged lover in what is now India's first-ever, documented 'trial by media'. The film will see Akshay Kumar play the lead character of Rustom Pavri, while Ileana D'Cruz plays his wife, albeit in a whole new avatar with shades of grey.
The trailer of Rustom attempts to infuse all the elements of the sensational case - namely, passion, patriotism, love and vengeance - into its three minute, eight second-duration, leaving the viewers wanting more.
At a recent press conference for Salman Khan's Sultan, the actor gushed over the trailer of Rustom. Salman, who thanked viewers for the love they had showered over the sports drama, also took time to praise the trailer of the Akshay Kumar film. He said:
"I watched the trailer of Rustom recently on TV and Akshay is OUTSTANDING. I am really looking forward to it".
Watch the trailer of Rustom here:
Rustom is slated to release on 12 August.