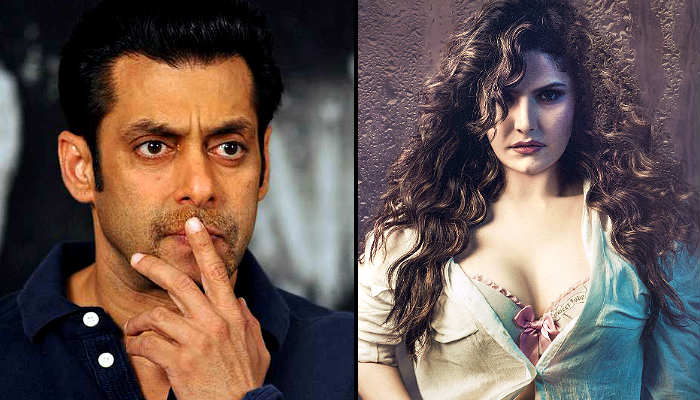 She may have featured with Bollywood actor Salman Khan in the song Character Dheela in Ready but actress Zareen Khan says Khan does not like when girls do bold (sexually) roles on screen.
Zarine, who was recently seen in a sexually bold avatar for her latest erotic-thriller Hate Story 3, also featuring Daisy Shah, said she is yet to ask the Dabangg star if he has seen the film as she is intimidated by him.
"I have no idea if he has seen the movie. I have been busy with the promotions and he was busy too. Honestly, I didn't even ask him if he has seen the film because I am a little intimidated by him. He does not like girls doing these roles so.," Zareen told PTI.
Also read: Hate Story 3 movie review: It makes you hate the concept of storytelling
The 28-year-old actress is not worried about being stereotyped in bold roles as she said, despite starring in an adult film, she has been offered a "comedy and a women centric" movie.
"Getting stereotyped is an actor's choice. Hate Story 3 was not only an erotica but also had a very strong storyline to back it up. It wasn't just bold. So there is no question of being stereotyped, as I have been offered a comedy film, a women centric film too."
Also read: Hate Story 3 demeans creativity of filmmaking and we have a problem with that
The actress is elated with the response to the movie and says she would love to feature in the next part of the Hate Story franchise.
"I would love to be a part of the franchise. But they usually do not repeat their actors. But yes, if I get another chance, I would love to do it."
Also read: Hate Story 3: Skin show works its magic at the Box-Office
-- PTI