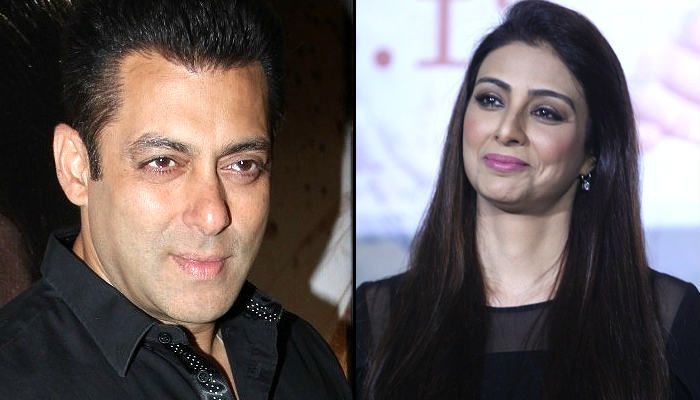 Veteran actress Tabu will soon be seen on the big screen essaying the character of Katrina Kaif's mother in Abhishek Kapoor's upcoming film, Fitoor.
The character is based on the enigmatic Miss Havisham from Charles Dickens' classic novel, Great Expectations.
The actress, who has been in the industry for over 20 years, shares a special bond with two superstars -- Salman Khan and Ajay Devgn.
Tabu has worked with Salman Khan in films like Biwi No. 1, Hum Saath Saath Hai and Jai Ho and has shared screen space with Ajay Devgn in films like Haqeeqat, Vijaypath, Thakshak and Drishyam.
Also Read: #CatchFlashBack: Ajay Devgn and not Salman Khan was cast for Karan Arjun with Shah Rukh Khan
In an interview with Catch, she spoke about the similarities between the two stars. She also spoke about their distinct working styles.
"Salman Khan and Ajay Devgn are similar in many ways. They both don't take themselves seriously and I think that's the best quality about them. The whole atmosphere while working with them becomes very light and informal. They don't carry the weight of being such big stars."
Also Read: Guess who is following Salman Khan's 'no vulgarity' clause?
Tabu also revealed that both Salman and Ajay are big pranksters and often brought their light-hearted pranks onto the sets during shooting.
"They both love to play pranks. So their style of working is very similar. Neither of them are very serious while working."
Fitoor releases on 12 February, 2016.