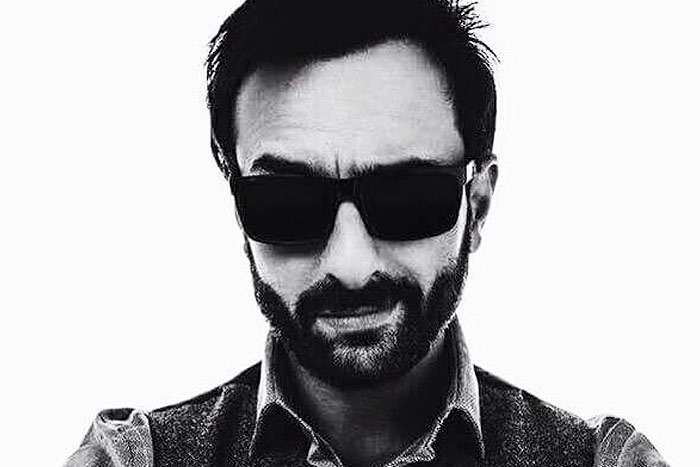 Saif Ali Khan turns 45 today. With a royal background and a successful career in cinema, Khan has a lot to cherish. On his 45th birthday, here are some interesting facts about him that you probably knew but have forgotten. Check these out:
1. Saif Ali Khan was born in New Delhi. While most are familiar with the awards he won as an actor, not many would remember that he was also honoured by the Government of India with the Padma Shri in 2010.
2. The actor's first Bollywood film is credited to Yash Raj Films. He debuted in the industry with YRF's Parampara (1993). The movie also starred actor Aamir Khan.
3. The actor is popularly considered as the 'Chote Nawab of Pataudi'. However, the Government of India has abolished the official existence of princely titles. While the most are aware of his father and popular cricketer Mansoor Ali Khan Pataudi, not much is known about his grand ancestry beyond that.
4. His paternal grandfather, Iftikhar Ali Khan Pataudi (eighth Nawab of Pataudi), played cricket for England and for India as the captain of the team after 1947. Sajida Sultan, his paternal grand mother was known as Begum of Bhopal. His paternal great-uncle, Sher Ali Khan Pataudi, served in British Indian Army and after the Partition of India, he went to Pakistan and became a general in Pakistani army.
5. Saif Ali Khan got married to actress Amrita Singh (12 years older to him) at a young age and was only 20 years of age when he had his first child.
6. However, the couple got divorced in 2004. While his affair with actress and now wife Kareena Kapoor Khan is much known, the actor has also dated Rosa Catalano, a Swiss model born in Italy, after the divorce. He met Catalano in Kenya and dated her for three years. However, they broke up, following Catalano's allegations that he had not told her about his marriage and kids.
7. An unfortunate incident made Saif Ali Khan quit smoking, allegedly. In 2007 when he got admitted to a Mumbai hospital following a severe chest pain, he stated that he will not smoke any longer.