The season five of Koffee with Karan show has already seen some action with some big stars continue being part of the show. We hear that Karan has managed to get Saif Ali Khan and Kangana agree to come together on the show and the shoot for this is scheduled to take place on February 3. The stars obviously look at this as part of the promotions for their film together, Rangoon which is set to release on February 23.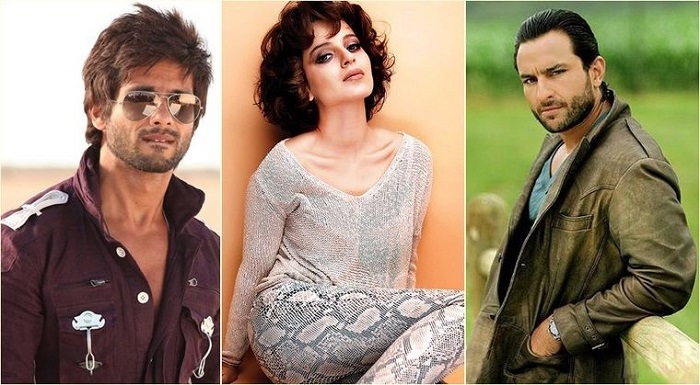 Shahid Kapoor, Kangana Ranaut, Saif ALi Khan (file Pic )
Shahid is not expected to be part of this show. Shahid was already on the show with wife Meera recently. Also, there were rumours that Kangana and Shahid could't see eye to eye during the shoot of the film.
The particular episode of Karan's show is expected to be telecast a week before the release of their film.