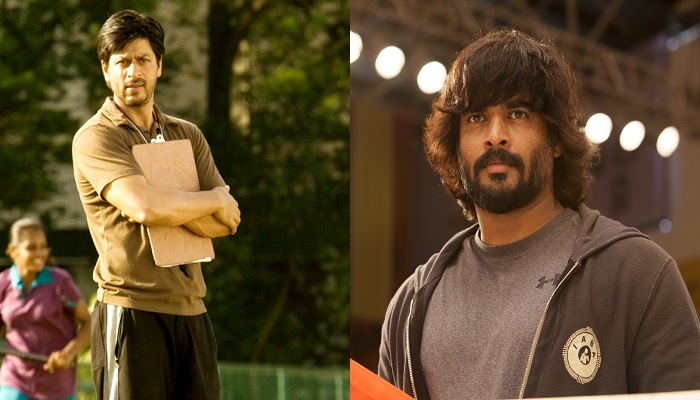 Actor R Madhavan says the only common factor between his upcoming film Saala Khadoos and the blockbuster Chak De! India starring Shah Rukh Khan is that they have a protagonist who is a sports coach.
Chak De! India chronicled the life of a hockey coach, while Saala Khadoos features Madhavan as a boxing coach.
When asked about how his film Saala Khadoos was drawing comparisons with Chak De! India, the actor said:
"There is no connection... There is a certain aspect of the film that resembles 'Chak De!...', but it's not a spin-off on the film."
"Saala Khadoos is definitely not like Chak De!.... There is a coach in this film, and that's the only similarity. There is no other similarity... it's also a different sport."
Saala Khadoos, co-produced by Rajkumar Hirani Films and Tricolour Films in association with UTV Motion Pictures, is the story of a boxing coach who relentlessly pushes his protege Ritika to overcome obstacles and achieve her goals.
The actor, who trained hard to get the body of a retired boxer, said he took his own time to get into shape.
"I went to the US and trained for one and half years to box. I had built up my physique to look like a retired boxer as there is a difference between the body of real functional boxer and retired boxer... I took my own time, but it was worth it".