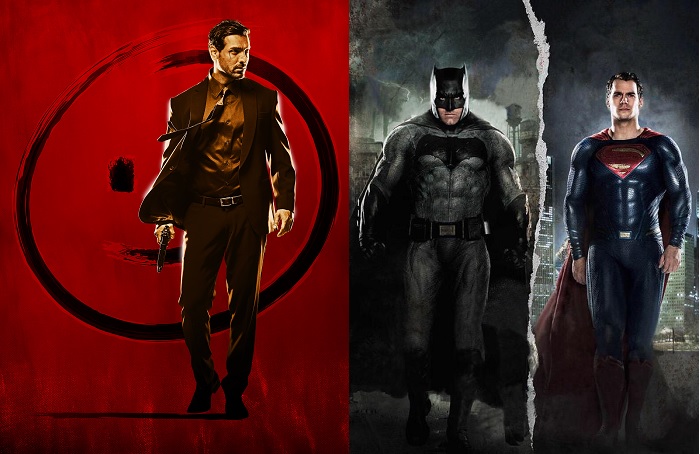 Rocky Handsome may have garnered an Adult rating for its excessive violence and action sequences, but the film will face its true test when it goes head-to-head at the Box Office on 25 March - when it will clash with Batman vs Superman.
However, actor John Abraham believes that the Hollywood film will not affect the Box Office collections of Rocky Handsome as the film will garner positive word of mouth. He explains:
"We totally respect the fact that we have another film releasing alongside us, but will that affect our collections? I don't think so. I am of the opinion that our collections will not be up to the mark only if our film is not good."
Also Read: Rocky Handsome sure to be a hit. John Abraham reveals a few Box Office secrets
"Yes, I can make thousands of excuses regarding the clash and all those stuff, but if my film is not good, I won't have collections. If my film is good, what might be affected is my opening day collection, but on basis of word of mouth, we will make up for that. I am sure there will be an audience who would want to see a real hero and not a super hero."
John is hopeful that the positive response to the theatrical trailer will translate into ticket sales.
Also Read: Adult rating will not stop Rocky Handsome from doing well, says John Abraham
"I hope that the great response translates into great opening numbers, but one thing I can assure you is that the film will carry a great word of mouth which will help it sustain well. Any kind of critical acclaim will not help as much as the word of mouth does. The most powerful people in the filmy word are the audiences."